Titles are a fun way to customize your profile in Marvel Snap. Let's take a look at all of the Titles currently in the game and everything else you need to know about them.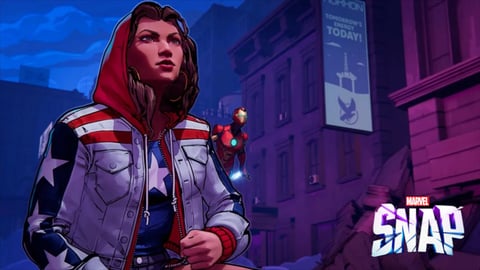 First introduced to Marvel Snap in the November 2022 patch, Titles are a cosmetic that displays a funny phrase below your name during the matchmaking screen. They are simple customization cosmetics that you can use to add a little personality to your account.
We'll be going through all the Titles you can currently get in Marvel Snap, how you can get them, and how to use them.
How To Get Titles In Marvel Snap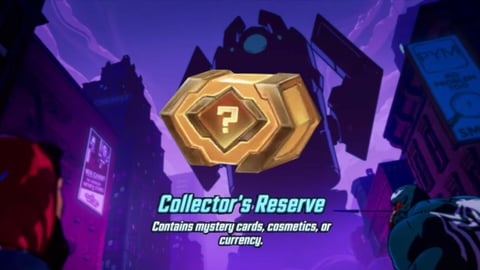 Titles can only be obtained by opening Collector's Reserves. These are available from Collection Level 1,006 onwards. Collector's Reserves offer various rewards such as Mystery Cards, Variants, avatars, currencies, and Titles.
However, there is a drop rate for each of these rewards. Some are rarer than others. In this case, you have a 7.5% of obtaining a Title when you open a Collector's Reserve.
How To Use Titles In Marvel Snap
Titles are easy to equip. Simply follow these steps if you want to use Titles in Marvel Snap:
Select the 'avatar' icon in the main menu.
Select the Title tab in the lower right corner of the screen.
Choose your preferred Title.
It should be noted that you must have at least one Title in your inventory before the Title tab is made available to you.
All Titles In Marvel Snap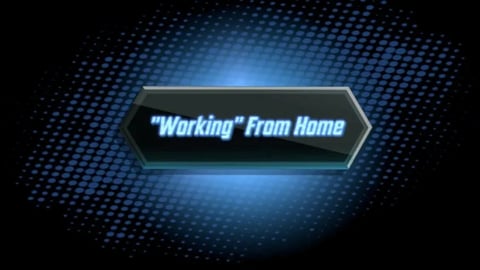 There are several Titles currently available in Marvel Snap. Each comes with its own unique phrase and humorous reference.
Here are all the Titles in Marvel Snap:
90s was the Best Decade
A Bit Of A Scientist
Absolute Garbage
AKA "The Boss"
All Rights Reserved
Always Snaps
Ant-Man Could've Killed Thanos
Are You... My Soulmate?
As Performed By Dazzler
At Least I Used to Be
Ballin' Out Of Control
Beaten But Not Fully Dead
Beware Of Dog
Be My Valentine
Bit Smelly But Otherwise Fine
Bronze Rank Pride
Built Like A Truck
But Not The Real One
Can Lift Mjolnir
Capable of Greatness, Perhaps
The Conqueror
Cool Cool Cool
Cosmic Is My Stage Name
Couple Cubes Short Of A Rank

Definitely Not Ultron
DO NOT EMOTE
Don't Worry I Don't Bite
Do You Even Lift, Bro
Ego, Take The Wheel
Ego = Snap

Embarrassment To My Family
Est. 2022
Evil Twin
Extra Crunchy
Flammable, Stay Back

Flippant Flipper
Foils Only

The Fourth
Fragrant
Friendly Neighbor
From The Top Rope
Fully Leatherclad
Gooey Yet Firm

Got a Bad Feeling About This
Happy Lunar New Year!
Have I Defeated You Before?
Herald Of Galactus
Herald Of Goose
HEY. Calm Down
Honey, I Shrunk The Heroes
Horrible, But Not In THAT Way
I Am On The Toilet
I Don't Have A Title I Like Yet
I Love You
If I Lose, Do Not Take Credit
If You Snap I Slap
I Got Dem Variants
Insatiable Hunger (For Tacos)
Introverted
Is Bringing The Thunder
I Survived Nexus Events
I Whine On The Internet
I Will Spare Your Puny Planet
I'm Outside Your House
I'm Sorry It Has Come to This
Just Excited To Be Here
Korg Fan Club
Lethal Protector
Lumberjack Extraordinaire
Met Nick Fury Once
Merc With A Mouth
Mom Said This Is My Last Game
Most Juicy
Mostly In Control
My Child Is An Honor Student
My Other Ride Is An Ant
Never Lucky
Not a Puny Mortal!
Object of Ridicule
The One and Only
Or is it?
Part-Time Avenger
Playing Agatha
Please Do Not Step on Me
Professor X's Best Friend
Raised By Wolves
Rapidly Decomposing
Really Really Dirty
Really Really Hot
Rhymes With Orange
Rider Of The Silver Scooter
Should Really Drink More Water
The Silver Couch Surfer
Slightly Radioactive
Steam Powered
Survived Thanos
Tacos After This?
Technically Not Tarzan
Thanos Was Right
That's No Moon!
The Goggles Do Nothing!
This Is My First Game, Go Easy
This Is My Full-Time Job
This Matchmaking Sucks
Top Chef
Why Yes, That Is A Loincloth
Yes, All 24oz
Yes, Why Do You Ask
Yoghurt, Son
Your Old Nemesis
Zabu, No, Bad Kitty
"Working" From Home
Stay up to date with the latest Marvel Snap news and guides: