In the chaotic world of Marvel Snap, cards are your best friend if you want to build game-winning decks. Here's how you can unlock cards in Marvel Snap.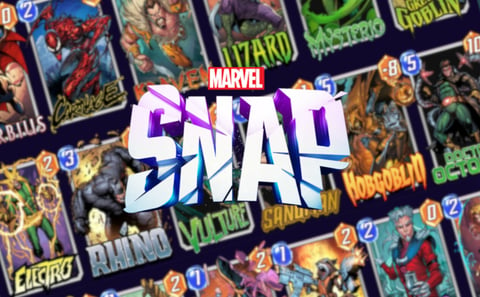 Marvel Snap is a fast-paced 1v1 battler wherecards are at the heart of the game. As it is a collectible card game, you might be wondering how you can unlock cards. Unfortunately, that is something that the game's tutorial doesn't exactly clarify.
With that in mind, we'll be going over the various ways you can unlock cards in Marvel Snap. You'll be collecting cards in no time.
How To Unlock Cards In Marvel Snap
Marvel Snap uses a card collection system that is different from other popular card games. It does not have a card crafting system nor does it allow you to unlock specific cards in the store. Instead, everyone will be able to unlock them from the same pool of cards in one of three different ways.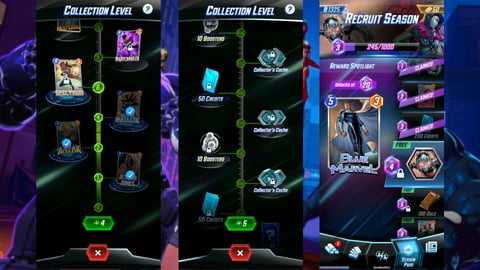 There are five ways you can get cards in Marvel Snap. These are:
Climbing the Collection Level
Opening Collector's Caches and Collector's Reserves
Purchasing the Season Pass
Purchasing Cards from the Token Shop
Claiming your free monthly Series 3 card at the Shop
The Collection Level is a track that you can climb simply by upgrading your cards and earning variant art cards. With every level, you will earn rewards. In the early levels, you will unlock pre-set cards that you can see when you view your Collection Level rewards track. As you progress higher, there will be guaranteed 'Mystery Cards' scattered across the rewards track. These will give you random cards.
Collector's Caches and Collector's Reserves are available in the Collection Level rewards track. These replace the 'Mystery Cards' in the lower levels. Collector's Caches are available between Collection levels 500 and 1,000. Collector's Reserves are available after Collection level 1,006. Both of them have a chance of rewarding you with a random card once opened.
Every Season Pass will feature a specific card. If you purchase the Season Pass, you will unlock its rewards track, allowing you to obtain the featured card when you reach level 20 of the Season Pass.
The Token Shop is a shop that allows you to purchase cards you don't currently have in your collection with special Collector's Tokens. A single card will be rotated every eight hours. You can pin it if you want this card to remain indefinitely in the shop while you collect the necessary amount of Collector's Tokens.
Every month, a new Series 3 card will be available in its own separate part of the Shop. You can claim it for free.
Stay up to date with the latest Marvel Snap guides: