New objects and gameplay changes will be introduced to the Battle Royale mode in an upcoming Free Fire update.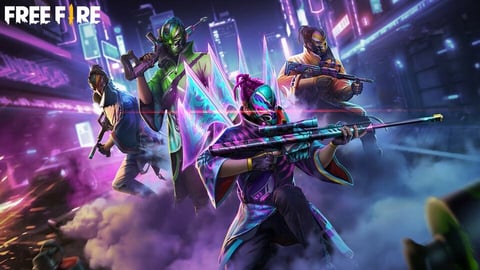 Garena has revealed that the Battle Royale mode in Free Fire will be getting a major update. Set to arrive in the game on January 11, it will be one of the first few changes the devs have decided to implemented into the popular game mode after it has been untouched barring a few patch updates.
Hot changes are coming to Battle Royale mode!

Take a look at the new features that will be implemented on Battle Royale on the next January 11th update! pic.twitter.com/JQYSDYkD1E

— Garena Free Fire North America (@FreeFire_NA) January 8, 2023
Amongst the new additions we'll see in the upcoming update are loot vaults called 'Arsenals', self-reviving in Solo Mode, better driving physics, and two never before seen objects. Here's a closer look at all of them.
New Battle Royale Mode Update In Free Fire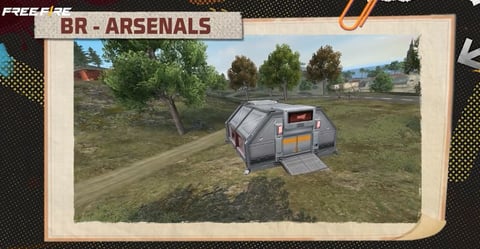 One of the new additions are 'Arsenals'. They're massive vaults that are scattered across the map. To open an Arsenal, you'll need to find a key and use it to unlock them. They contain high-level equipment that will assist you on the road to Mastery.
Bear in mind that Arsenals are highly sought-after vaults due to their contents. They're perfect for ambushes, so keep an eye out when attempting to open one.
In Solo Mode, you will now be able to revive yourself. After you're killed, you can spectate the enemy for five seconds. From there, you can either revive yourself or wait for the auto-revival to trigger when the countdown timer ends. A key thing to note is that revival in Solo Mode is only available for the first three minutes of the match, so make full use of this new feature in the early game.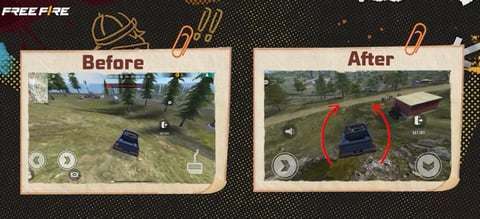 The new update will also introduce a couple of big physics changes to driving. The first change will allow vehicles to lift off the ground. Previously, driving down bumpy terrain would see your car stick firmly to the ground - even if you drove off a steep cliff. The new update will now see you fly off that cliff.
The second change will allow your vehicle to climb steep terrain faster. Previously, driving up hills would slow your vehicle down and make you vulnerable to attacks.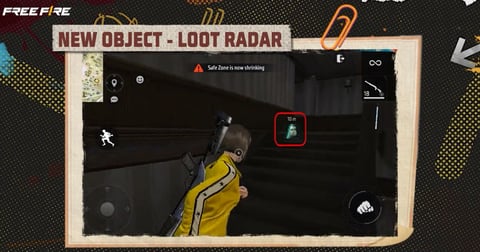 Two new objects will be introduced in the Battle Royale update: Loot Radar and Jammer. Once you activate the Loot Radar, you can see nearby loot through obstacles. Activating the Jammer will protect you from enemy UAV detection.
Stay up to date with the latest Free Fire news and guides: