'Quickplay' will introduce faster matchmaking and shorter games to Rainbow Six Mobile.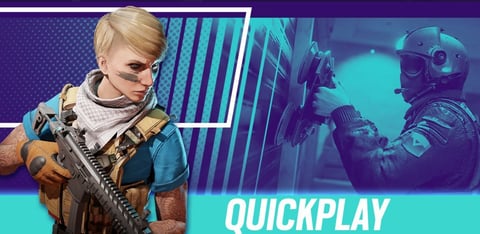 Rainbow Six Mobile is getting another limited-time mode during the closed beta, with 'Quickplay' designed to offer players the choice of shorter matches.
The game mode will be available on Mondays and Tuesdays throughout the life of the closed beta and follows the launch of the hardcore 'Veteran' game mode that takes place over the weekend.
This new game mode starts today andfeatures quicker matchmaking, best-of-one matches instead of best-of-three, with totally random modes and maps.
The game mode will run from 8 am PT (11 am ET / 3 pm GMT) on Monday until 5 pm PT (8 pm ET / 12 pm GMT) on Tuesday.
In a hurry and don't want to wait? We got you! Quickplay mode is coming every Mon & Tues during #R6M's Closed Beta.

Quick matchmaking, Bo1 matches, random mode & maps for fast paced matches. Select this limited playlist in the battle panel! pic.twitter.com/Fg2eeytr3m

— Rainbow Six Mobile (@Rainbow6Mobile) September 26, 2022
This Quickplay game mode is a direct counter-point to the Veteran game mode introduced last week.
The Veteran mode increased matches to best-of-five, had no MMR considered when matchmaking, and deliberately increased queue length to increase the number of real players in each game. It also got rid of the red outline that denotes the opposing team, making it more difficult to identify them.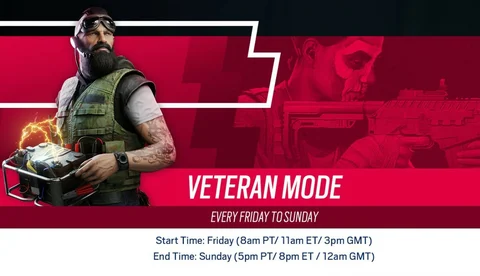 These new game modes will be welcome, as it's yet another sign that Rainbow Six Mobile's closed beta is back on track after a troubled launch earlier this month.
Server issues and numerous bugs stopped many invited players from enjoying the game, but a bug-fixing update and increased server capacity look to have put those issues in the rearview.

The closed beta is currently available in Brazil, India, Singapore, Mexico, Canada, the United States, and the Philippines, with more invites being sent out regularly.
For more Rainbow Six Mobile news and guides, check out: