Hotta Studio has released a minor Tower of Fantasy update that will see various bug fixes implemented to improve the overall gaming experience. Check it out now!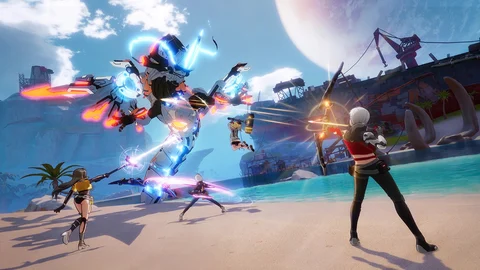 A minor server update has arrived in Tower of Fantasy! This comes shortly after the previous server update on August 26. Like that update, this new update will mend specific bugs troubling the game interface, languages, and overall layout design.
Dear Wanderers,
There will be maintenance for #ToF soon.

> Scheduled Time: 06:00 (UTC+0), Sept. 6th, 2022

> We are sorry for any inconvenience. We will also update you regarding any possible changes in a timely manner.
V More details: https://t.co/PwQnsTBNWE pic.twitter.com/AoIkbAGO3k

— Tower of Fantasy (@ToF_EN_Official) September 6, 2022
Here are all the details you need to know about the recent Tower of Fantasy update.
Tower Of Fantasy September 6 Update - Release Date
The September 6 update took place between 6-9 am (UTC+0) on September 6, 2022. Note that this update is mandatory - and not optional like the first Tower of Fantasy patch.
During this update, you would have needed to log off the game before the update began if you wanted to avoid a negative gaming experience or a loss of your in-game progress.
Tower Of Fantasy September 6 Update - Bug Fixes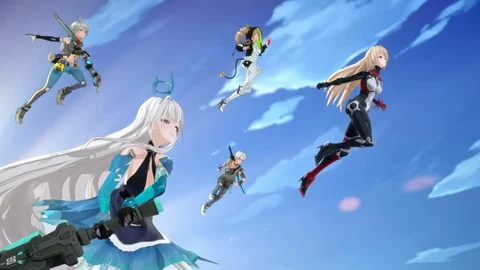 Several bug fixes were introduced in the September 6 update of Tower of Fantasy. These remedy issues which affected the game interface in regards to languages and overall design.
Here's a complete list of the bug fixes:
The guaranteed number and actual number display issue for EN & TH in Frigg & Frigg's Matrix special order has been fixed.
Fixed the star grit logo in the "Path of Enlightenment" event.
Fixed the level and skill description missing and translation issue for the "Balmung" weapon.
Fixed the issue where multiple matrix effects can be activated when switching "Molten Shield V2"(axe mode) to other weapons.
Tower Of Fantasy September 6 Update - Compensation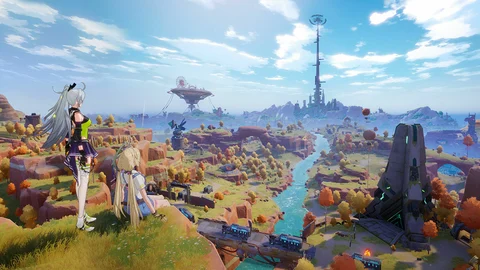 You will receive compensatory rewards if you were affected by this Tower of Fantasy update. Keep in mind that you will need to have reached level 6 and have been registered to receive compensation by UTC+0 midnight on September 7.
This is the compensation you can expect to receive:
Maintenance compensation: Dark Crystal x300.
Bug fix compensation: Dark Crystal x300.
You can find the compensation in your mail at least two hours after the update has been completed.
Stay up to date with the latest Tower of Fantasy news and guides: