Insider information has revealed that the latest battle royale from Ubisoft was originally planned to be a Far Cry mobile game.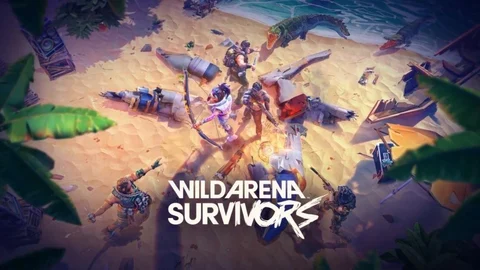 Wild Arena Survivors is a new PvPvE mobile battle royale from Ubisoft that was launched globally on September 1, 2022. But, according to a Ubisoft insider interviewed by mobilegamer.biz, it was originally planned to be a Far Cry game. During its development, it was called "Far Cry: Wild Call". However, there were certain challenges it faced that ultimately led to its quick rebranding as another game.
Let's start from the beginning. Ubisoft first intended to develop a fast-paced 40-player battle royale that took place on an exotic island. In it, players are encouraged to forage for resources and defend themselves against other players and wild animals.
The "Far Cry" name was first omitted from the title as a marketing test when it underwent its soft launch in early May 2022. Unfortunately, it failed to earn a meaningful following or generate sufficient interest. So, to save the marketing costs of branding the game under the Far Cry IP, Ubisoft decided to continue the development of the game under the soft launch title: Wild Arena Survivors.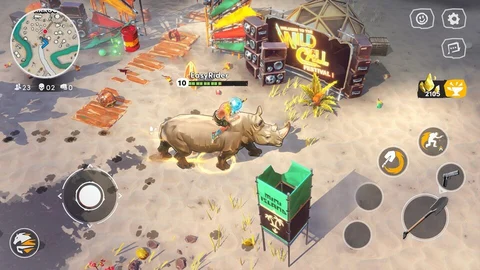 It must be said that the old Far Cry title is still referenced in the game with events such as the "Wild Call Festival." Besides that, the environment settings in Wild Arena Survivors are oddly reminiscent of Far Cry 6's Cuban inspiration. With roaming wildlife that can attack you or be used in your favor, you'll also be reminded of a similar mechanic in Far Cry 4.
The Ubisoft insider went on to say that on top of the desire to save marketing costs, Ubisoft also wanted to use this game as a learning experience, stating that:
Knowing Ubisoft like I do, I'd imagine they spent more money than they should have on development, and this is an attempt to recoup what they can and also learn from pushing a fully real-time multiplayer game out... Even if games are bloated, expensive, and showing poor metrics, if there are learnings from releasing it there's value in doing it ... It feeds the larger organization.
This may be the reason why Ubisoft decided to release Wild Arena Survivors in the first place and not scrap the game entirely.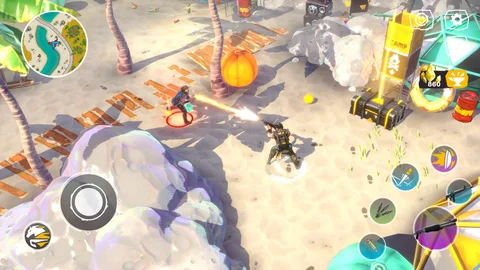 If you take into consideration both of these factors - especially the high developmental costs Ubisoft sunk into the failed game - it's no wonder why they decided not to have any marketing for the game. Before Wild Arena Survivor's release, there were no announcements, advertising campaigns, or advanced gameplay footage.
The insider explained this action by saying that Ubisoft does not treat mobile games as a valuable asset compared to console games:
You've got the publisher that we all know – Assassin's Creed, Tom Clancy – and you've got mobile, which is the forgotten child... Mobile has very little oversight, support, or financing from the larger parent company.
However, that doesn't mean that Ubisoft is completely eschewing the mobile gaming scene. There are several big games in development. One of them is an Assassin's Creed mobile game which is set to be unveiled in China soon. Besides that, there are The Division and Rainbow Six mobile games, which are also expected to be released soon.
If you're curious about finding other parallels to the Far Cry universe in the game, you can play Wild Arena Survivors by downloading it for free from either the Google Play or Apple App Store.
Stay up to date with the latest mobile gaming news: