Assassin's Creed "Project Jade" is reportedly set to be unveiled at Ubisoft Forward, along with several other entries into the time-bending franchise.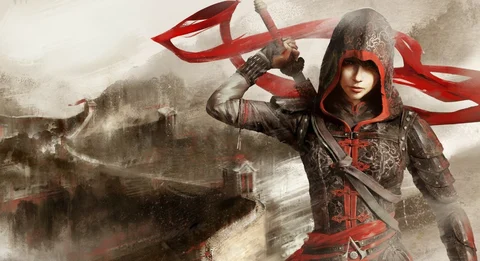 The Assassin's Creed franchise is set to get a mobile title, to be unveiled on Saturday (September 10) at the Ubisoft Forward showcase.
According to a report in Try Hard, the game is currently known as "Project Jade", and is set in China.
It is set to be a big evening for Ubisoft's popular open-world RPG, with another three Assasin's Creed games set to be announced, including Assassin's Creed Mirage. Set in Baghdad during the 800s, the game's existence was leaked several weeks ago and will be the next mainline game in the long-running franchise.
Also to be announced are Assassin's Creed Project Red and Project Hexe. The former will take players to feudal Japan. while the latter takes place in 16th-century Europe at the height of the witch hunt era.
These two projects, according to a report in Bloomberg, are part of Assassin's Creed Infinity, a platform for the game series that is intended to create a live-service model for the game likes of which is seen with Fortnite and GTA V.
Assassin's Creed Franchise To Get Showcase During Ubisoft Forward
News that Assassin's Creed was to take much of the air time at the next Ubisoft Forward was confirmed by the publisher earlier today, tweeting from the official Assassin's Creed account that the viewers would learn more about the "future of the brand" during the event.
Welcome to the greatest playground: History

Learn more about the future of the brand during the Assassin's Creed Showcase, on 10th September!#AssassinsCreed pic.twitter.com/zVJP6Qslbv

— Assassin's Creed UK (@Assassins_UK) September 6, 2022
If news of this Assassin's Creed mobile title proves true, it will be just the latest Ubisoft IP to stake new ground on the platform. A mobile port of their tactical shooter, Rainbow Six Siege, is currently in beta testing, while third-person shooter The Division Resurgence is at a similar stage of development.
For more mobile gaming news and guides, check out: