Warcraft Arclight Rumble has launched its long-awaited Closed Beta that will be available to only a few lucky players.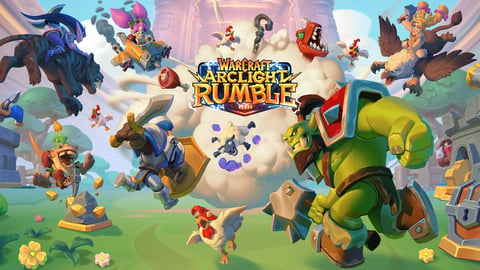 Since Blizzard first announced a new mobile action strategy game - Warcraft Arclight Rumble - in May earlier this year, all has been quiet. Besides a few internal game updates every month, we were mostly kept in the dark about the overall progress of the game's development.
The off-and-on communications may have been influenced by the alleged financial dispute between the American company and NetEase that resulted in the cancellation of another Warcraft mobile game - however, it's rumored that this game is still under development.
Regardless, we got our first big piece of news about the game recently. Blizzard has announced that they have launched a Closed Beta of Warcraft Arclight Rumble.
Warcraft Arclight Rumble Enters Limited-Time Closed Beta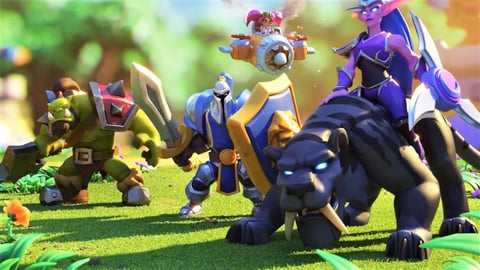 You can gain access to the Closed Beta only by entering a contest. Unfortunately, this was held for a brief period of time between November 14 - 16. Players had to simply post on Twitter, tag Blizzard, and ask the devs to "nicely be admitted into the beta."

Y'all are clearly jonesing for the beta.

If you really want it, try asking nicely ;)https://t.co/B9ya7a0uCw

— Warcraft Arclight Rumble (@WarcraftRumble) November 14, 2022
Only fifty lucky players will be picked as winners and from there, be granted limited-time access to the game's beta test.
Don't fret if you missed out on the chance to play the game, more testing periods will be on their way. Warcraft Arclight Rumble is still in early development with a larger Open Beta and potential Early Access period still expected to be released sometime in the future. You can pre-register for those by simply visiting the game's website.

Stay up to date with the latest mobile gaming news and guides: