Besides implementing changes to Wild Rift, patch 3.3 will also be introducing new skins to the game! Let's take a look at them.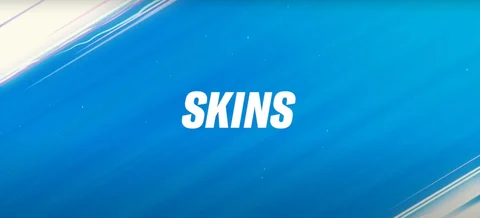 League of Legends: Wild Rift patch 3.3 is introducing plenty of new features and changes to Riot Games' mobile Moba. With changes to Enchantments, the introduction of the Elemental Rift, and new champions just some of what is in store for players. However, we all know the real party starts when we catch a glimpse of all the new skins coming to the game!
In patch 3.3, we're in for a real treat as cross-game events coupled with new additions to existing skin lines mean that we will be receiving a total of 25 new skins in the coming months.
Wild Rift Patch 3.3 - Release Date
The new skins be released throughout the life of Wild Rift patch 3.3 with the first batch expected to be the Star Guardian skins with the accompanying event beginning on July 13, 2022. A
s usual, there are four main ways in which players can obtain these skins:
Purchasing them from the in-game store.
Obtaining them from chests.
Earning them through ranked mode.
Earning them through the premium Wild Pass.
Star Guardian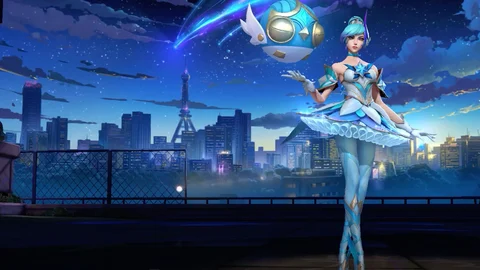 Star Guardian skins are coming to Wild Rift! This is part of a massive Star Guardian event that will be taking place across a number of Riot Games' titles including League of Legends and Legends of Runeterra, and starting on July 14, 2022.
For the uninitiated, Star Guardians are high school students who are entrusted with cosmic powers that are used to defend their homes from threats.
The champions receiving a Star Guardian skin are:
Star Guardian Ahri
Star Guardian Miss Fortune
Star Guardian Orianna*
Star Guardian Rakan
Redeemed Star Guardian Rakan*
Star Guardian Senna*
Star Guardian Seraphine*
Star Guardian Xayah
Redeemed Star Guardian Xayah*

Those with the "*" next to their name are Wild Rift exclusive skins that will not be available in any other Riot games that may be celebrating the Star Guardians event.
Pool Party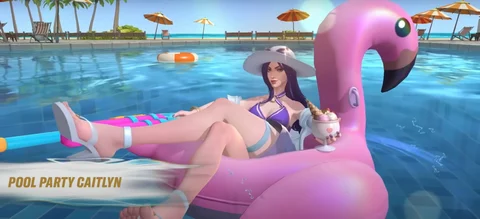 Summer's here and some champions in Wild Rift just can't wait to cool themselves off in the pool! Four champions will be getting new Pool Party skins.
These are:
Pool Party Caitlyn
Pool Party Graves
Pool Party Mundo
Pool Party Ziggs

PsyOps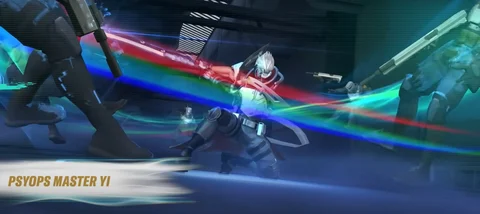 PsyOps skins are a continuation of the skins series in League of Legends that present champions in alternate futures or universes. Four champions will be receiving a PsyOps skin in Wild Rift with patch 3.3.
These are:
PsyOps Kayle
PsyOps Master Yi
PsyOps Samira
PsyOps Zed

Warring Kingdoms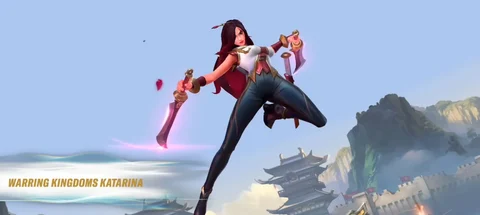 Two more champions join the elite Warring Kingdoms' skin line alongside Xin Zhao and Tryndamere.
These are:
Warring Kingdoms Jarvan IV
Warring Kingdoms Katarina

Other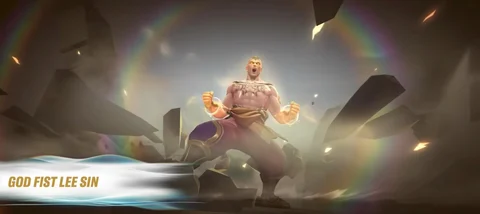 Besides the usual skin lines, we'll be getting an assortment of skins for some of our favorite Wild Rift champions. They might bring back memories of past League of Legends skins.
The champions receiving other skins are:
God Fist Lee Sin
Dragon Trainer Tristana
Beekeeper Singed
Harbinger Kassadin
Lunar Goddess Diana
Warmonger Sion
If you haven't already, catch the full skin montage in the patch 3.3 preview explainer video below:
Stay up to date with the latest Wild Rift news and guides: