An official Pet Simulator X plushie has seen its price drop after outrage from fans.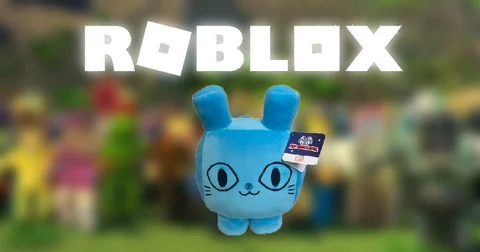 Fan backlash over the price of a newly announced Pet Simulator X plushie has forced a price drop two days after it was first revealed.
The official plushie is being released by the game's developers, BIG Games, and was originally priced at $349.99 when it first appeared on the BIG Games website on February 5.
The plushie in question - well, two actually - is the 'Titanic Blue Balloon Cat Plush!' and 'Titanic Red Balloon Cat Plush!'. Keen-eyed observers noted that today it's priced at a cool $249.99 - a reduction of $100.

Whether that is enough to tempt Pet Simulator X's fandom remains to be seen. The two plushes are 22 inches in size - relatively small for a plush - though they do come with an exclusive Pet Simulator X code, which rewards players with the same pet in-game.
The initial announcement was met with disbelief by the community, who pointed out that you could purchase an Xbox Series X for the same price.
You could buy a Xbox Series S for that price pic.twitter.com/uf6Ep1rf9K

— Optical (@OpticalRainbowz) February 6, 2023
Another dug up an old tweet from one of the game's developers, stating the game was for the fans, not the money.
Sad how a few years can change a person pic.twitter.com/nBHEN37yS0

— Mellow (@Mellow5000) February 6, 2023
These two new plushies are also considerably more expensive than any previous ones sold by the company, with previous plushies ranging from $39.99 to $59.99.

BIG Games probably thought this was a safe bet, as Pet Simulator X is one of Roblox's most popular games. Released in January 2021, it has seen over 6.2 billion visits and has tens of thousands playing at any one time.
The game sees players adopt and look after a wide variety of pets, with the ability to explore an ever-expanding number of worlds and biomes.
For more Roblox news and guides, check out: