In this guide, we will share the perks and abilities you can get from each brawler's Hypercharge ability in Brawl Stars.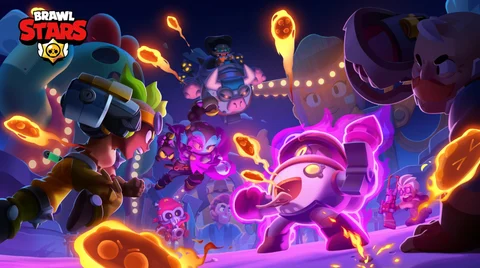 Hypercharge is a new Brawl Stars item that can be unlocked when a brawler is upgraded to Power Level 11.
With its arrival, a purple Hypercharge button will be available for use during every game. Anything that charges a Super will also charge a Hypercharge - albeit, a Hypercharge takes takes more to fully charge. Once a Hypercharge is ready, players simply need to press the purple Hypercharge button to activate it.
When activated, a Hypercharge will temporarily make the brawler more powerful and upgrade their Super. It will be removed if you get eliminated and you will need to charge the button up again.
At the time of writing, only a handful of brawlers have a Hypercharge in Brawl Stars. Here is a look at all of them.
All Hypercharges In Brawl Stars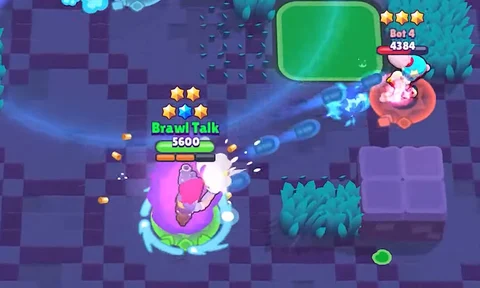 As mentioned earlier, each Hypercharge will improve a brawler's stats and Super for a limited time. For the most part, this manifests in an increase in a brawler's speed and damage stats. They will also gain an upgraded Super and shield.
When a Hypercharge is activated, the brawler will be surrounded by a purple flame.
If you're looking for the best possible controller to use for Brawl Stars, we recommend using a Razer Kishi mobile game controller that will give you an edge over your opponents.
Players can obtain a Hypercharge item from Starr Drops or purchasing it with Coins from a brawler's profile screen.
Here are all the Hypercharges currently available in Brawl Stars:
Brawler Hypercharge
Abilities
Bull (Jaws of Steel)

Bull takes 80% less damage while using his Super
Speed increased by 25%
Damage increased by 10%
Gains a +30% Shield

Colt (Dual Wielding)

Colt's Super is 120% wider
Speed increased by 30%
Damage increased by 30%
Gains a +10% Shield

Jacky (Seismic Event)

Jacky's Super slows down nearby enemies for 1.5 seconds
Speed increased by 25%
Damage increased by 25%
Gains a +15% Shield

Pearl (Pyrolytic)

Pearl's Super leaves a burning area on the ground for a few seconds after use
Speed increased by 30%
Damage increased by 20%
Gains a +20% Shield

Shelly (Double Barrel)

Shelly's Super is 33% larger
Speed increased by 25%
Damage increased by 25%
Gains a +15% Shield

Spike (Blooming Season)

Spike's Super has a 20% larger area
Speed increased by 30%
Damage increased by 20%
Gains a +20% Shield
Supercell has promised players that new Hypercharges will be released with every new season update.
We can eventually expect all brawlers in the game to have their own unique Hypercharges in the future.
For more Brawl Stars guides, you may be interested in:
This article contains affiliate links which are marked with [shopping symbol]. These links can provide a small commission for us under certain conditions. This never affects the products price for you.