Supercell has unveiled two new Brawlers that will be joining Brawl Stars in Season 14, Robot Factory. Let's take a look at them and their abilities!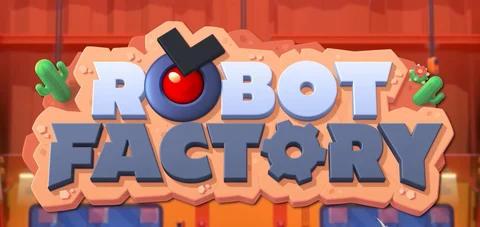 Robot Factory - Season 14 of Brawl Stars - has been revealed! With it, Supercell unveiled two new Brawlers in the recent Brawl Talk that will be joining the Brawl Stars roster: Sam and Gus. Otis was the only Brawler introduced in Brawl Stars Season 13, Deep Sea Brawl, and we had incredible fun with him in matches. That being said, we can only expect to have twice as much fun with these two new Brawlers.
We know you're dying to know what's in store for you with Sam and Gus, so let's go over everything we know about them, including their attacks and Supers!
Brawl Stars Season 14 - Release Date
Brawl Stars Season 14 will be released on September 5, 2022. As with previous seasons, we can expect season 14 to last for approximately two months meaning that Brawl Stars season 14 will most likely end between early to mid-October, 2022.
Brawl Stars Season 14 - New Brawler: Sam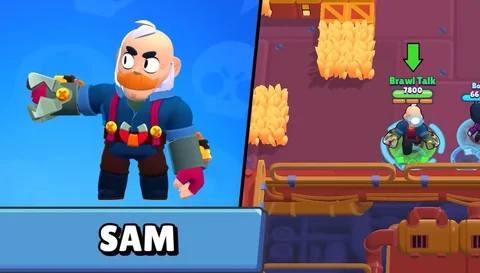 Sam is the newest melee Chromatic Brawler in Brawl Stars. He is the second member of Belle's infamous Wild West Trio and is known to have some personal beef with the robots from Starr Park. Sam will be available in the Brawl Stars at the very beginning of Season 14 and can be obtained from reaching Tier 30 of the Brawl Pass.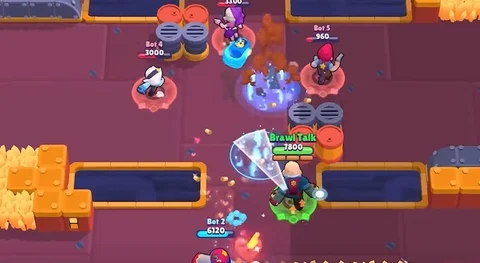 Supercell describes Sam's playstyle as "very unique to Brawl" as he will have special Knuckle Buster weapons that will grant him different abilities depending on if he has them equipped or not. These are the abilities afforded to Sam:
If Sam is not equipped with the Knuckle Busters: His attacks are faster but deal less damage.
If Sam is equipped with his Knuckle Busters: Sam will deal stronger, close-range attack that can hit multiple enemies at the same time. His Super bar is always full when he has the Knuckle Busters equipped meaning he will be the first-ever Brawler who stars with his Super already available.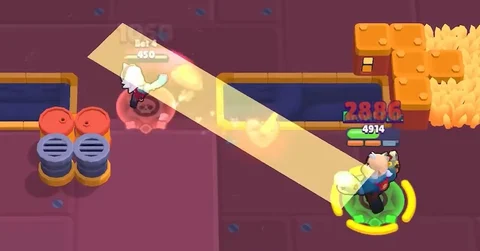 Activating Sam's Super will throw his Knuckle Busters over a short straight distance - damaging everything on its way. Sam will also receive a temporary speed buff. Activating his Super again will recall his Knuckle Busters from where they landed back to Sam's arms - damaging everything on its path again.
If Sam doesn't have his Knuckle Busters equipped, he will have to charge his Super normally by hitting his attacks or by collecting his Knuckle Busters off the ground from where they were dropped.
Brawl Stars Season 14 - New Brawler: Gus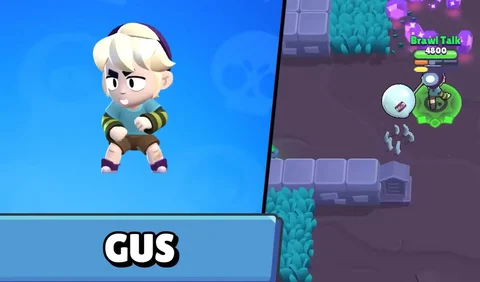 Gus is the second Brawler that will be released in Brawl Stars Season 14, Robot Factory. He is a Super Rare Support Brawler with the ability to heal and protect allies much like Barley and Poco. Gus will be released later in September 2022. As he is a Super Rare Brawler, it will be easy to unlock him in boxes.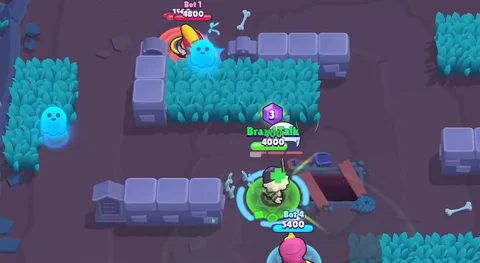 For every attack Gus hits, he will charge a new bar. Once this bar is full, the next attack you hit will spawn a blue ghost on the map (see image above). If any of your allies touch this ghost, they will be healed. Multiple ghosts can be on the map at a time.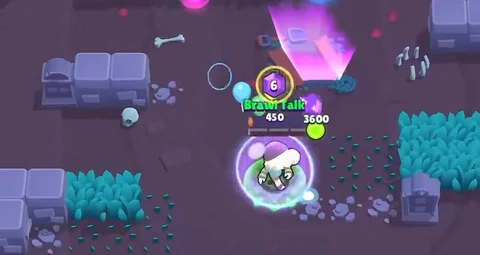 Gus' Super will cast a shield that can be applied to any of his allies or on himself. This is how you can activate Gus' Super:
To cast the shield on allies: You will need to aim your shot (like a regular attack) at your ally. The shot will need to land on the ally.
To cast shield on Gus: Tap the Super button as if you were auto-aiming an attack.
More information about Sam and Gus have yet to be revealed, but we can expect to know more about them once Season 14 is released to Brawl Stars on September 5, 2022. So, stay tuned!
Stay up to date with the latest Brawl Stars news and guides: