Supercell has revealed its development roadmap for the first six months of 2023 in Clash Royale.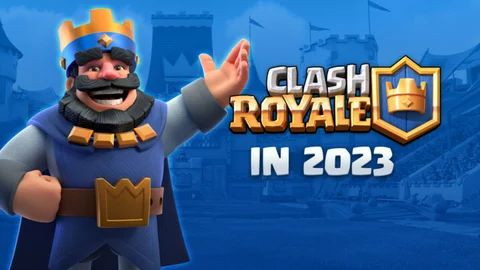 Clash Royale is set for a massive overhaul in the coming year. As revealed in their development roadmap for the first six months of 2023, Supercell will introduce a rework for the Pass Royale, a new seasonal currency & shop, fresh gameplay changes, and improvements to events.
Though this is only a preview of what's to come, the community has already been hit with a wave of excitement. These changes will undoubtedly shake up the game for the better as they address key criticism points players have voiced out over the past few months. This being largely focused on rewards and gameplay.
That being said, let's dive into everything in store for Clash Royale in 2023.
Major Changes Revealed In Clash Royale Roadmap For 2023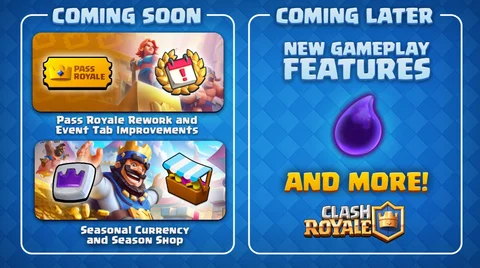 The Pass Royale is getting reworked in 2023. Instead of offering similar items season after season, it will be redesigned to increase the variety of rewards. On top of that, the Pass Royale will offer different options to different players.
The devs have heard the community's feedback about how dull event rewards are. So to remedy that, the upcoming changes will make it so that you can earn a new season currency when you play Challenges. You can use them to purchase items at a new seasonal shop.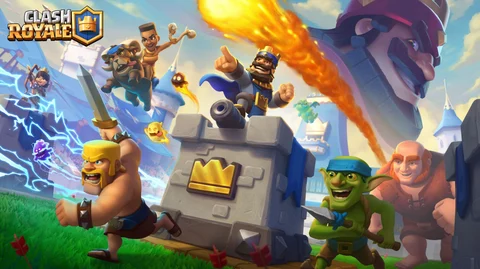 Clash Royale is set to get a major gameplay update. It'll introduce a "new layer of depth" that will allow you to unlock new powers for your favorite cards.
A new Card Level, Level 15, will also be added to Clash Royale in 2023.
Besides all these exciting additions, the 'Events' tab will be redesigned to be more engaging and offer better rewards. This also means that certain fan-favorite events and challenges will be available for longer - and in some cases, they will be permanently available in the game.
Stay up to date with the latest Clash Royale news: