The Clash Royale devs have revealed the Crowns and Chests will return as event rewards in an upcoming June update.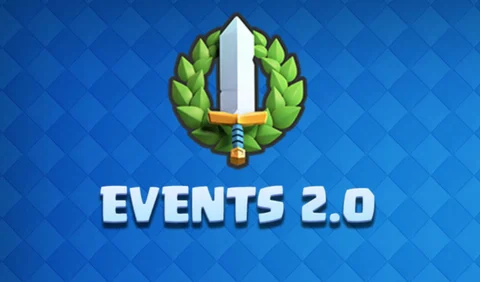 Mark your calendar - a big Events update for Clash Royale will be landing in June 2023. Once it arrives, you can earn Crowns and Chests as rewards by winning and participating in Event Battles.
This change comes after these were removed as Event rewards earlier this year because the devs wanted to "separate the core gameplay of Clash Royale" in the Trophy Road and Path of Legends from Events.
Crowns and chests for Events will be back with the next update in June pic.twitter.com/JMkGvnfklw

— Clash Royale (@ClashRoyale) May 8, 2023
However, this has been clearly reverted after a firestorm from the Clash Royale community who criticized its removal as making it harder to progress through casual game modes and the Pass Royale. This had a greater impact on the Pass Royale as more Crowns are needed (after the March update) to unlock the Pass's reward tiers.
So, with this upcoming change, you will now be able to earn these rewards alongside Season Tokens.
Despite the devs reversing their decision to reintroduce Chests and Crowns as event rewards, they did caution that this was not a permanent solution. They mentioned that they have plans for bigger overhauls such as a potential removal of chest queues and an improvement to the animations.
For more Clash Royale news and guides, check out: