We'll be going over the Pass Royale changes, Season Tokens, Season Shop, events revamp, and more that arrived in the March update of Clash Royale.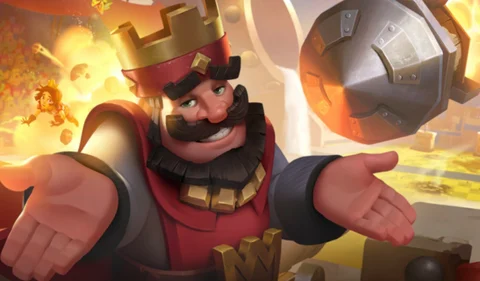 As promised in this year's development roadmap, the devs have released a game-changing update in Clash Royale. Its impact has already been felt and been a welcome one for many - especially for losers as the devs aptly say it's for,
The update has righted some long-neglected wrongs that have been previously ignored. For the most part, this concerns the Pass Royale. The premium feature often offers similar rewards season after season. This has left many questioning whether it's worth getting.
Events are also getting a much-needed revamp. The update will now allow you to purchase rewards you want with the new in-game currency, Season Tokens, at the brand-new Season Shop. A better selection of events is also now in rotation.
Let's dive into everything that arrived in the March update of Clash Royale.
Clash Royale March Update - Season Tokens And Season Shop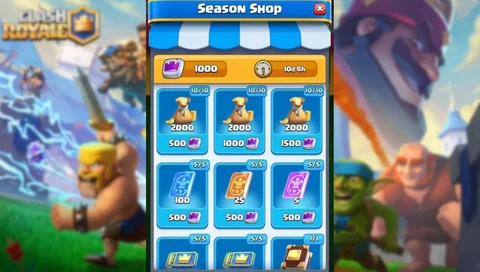 Season Tokens have been introduced to Clash Royale to make it easier for you to get the rewards you want. You can spend Season Tokens at the new Season Shop.
The Season Shop contains various rewards. These include Gold, Magic Items (including Books), Wild Cards, Battle Banners, Emotes, and more. Bear in mind that these rewards will change every season.
You can earn Season Tokens from events, the Pass Royale, and the Shop. Additional Tokens can be earned in Event Battles for the number of Crown Towers destroyed, Crown Towers defended, and Elixir spent.
You can earn a maximum of 1,000 Season Tokens a day by playing Events. This can be increased to 7,000 with a Season Boost.

Clash Royale March Update - Pass Royale Rework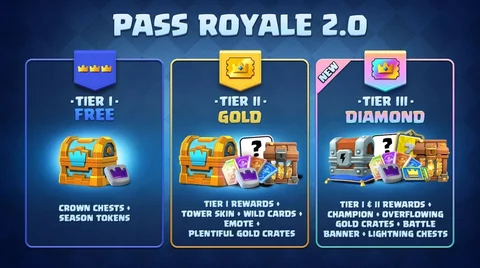 The Pass Royale will now be split into three versions: Free, Gold, and Diamond. Each version has its own set of unique rewards for you to unlock.
On top of this, the Pass Royale will offer more reward tiers. This means the removal of the Gold Bank and an expansion to the previous 35 tiers. You can also earn an assortment of rewards that include Battle Banners, Magic Items, Season Tokens, exclusive cosmetics, and more.
Here's a breakdown of all the rewards you can earn in each Pass Royale version:

Pass Royale Version
Total Rewards
Free Pass Royale

1 Gold Crate
35 Crown Chests
2,500 Season Tokens

Gold Pass Royale

840 Common Wild Cards
180 Rare Wild Cards
88 Epic Wild Cards
5 Legendary Wild Cards
10 Plentiful Gold Crates
5,000 Season Tokens
1 Tower Skin
1 Emote
6 Chest Keys
Golden name
Automatic chest unlocking
Clan gift
Unlimited re-entries and continues for Special Challenges
All rewards in Free Pass Royale

Diamond Pass Royale

500 Gems
7,500 Season Tokens
10 Overflowing Gold Crates
2 Giant Chests
2 Magic Chests
1 Royal Wild Chest
1 Champion Card
1 Animated Battle Banner
Upgrades the Clan gift to a premium Clan gift
All rewards in Free and Gold Pass Royale
As usual, you will need to earn Crowns to unlock rewards on the Pass Royale. But now, you will be able to earn up to six Crowns per battle. On top of Crowns you earn from destroying enemy Crown Towers, you will earn a single Crown for each of your Crown Towers left standing at the end of a battle.
Clash Royale March Update - Events Tab Revamp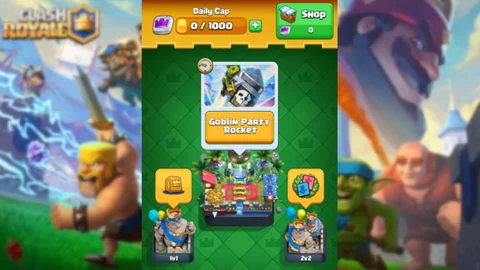 The events tab has been revamped to now include three different game modes: Main event, 1v1 event, and 2v2 event.
The main event will be similar to Special Challenges of the past which feature new gameplay and cards. The only difference after this update is that you can now play these Challenges for as long as they are available. The main event will rotate to different game modes throughout the season.
1v1 and 2v2 events will consist of game modes that were previously featured in the Party Button. These game modes will also be regularly rotated.
The March update has capped Card Levels and Tower Powers at Level 11 for all event battles.
For more Clash Royale news and guides, check out: