Bethesda has unveiled a new mobile game based on their iconic FPS shooter, DOOM.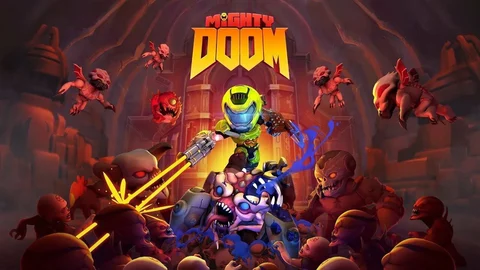 Mighty DOOM is an upcoming top-down, single-touch shooter mobile game that Bethesda has announced to be in the works.
Set in the DOOM animated universe, you will take charge of a small but deadly character - the Mini Slayer. Described by the devs as a "charming plastic collectible brought to life by a surge of Argent energy," he is called into action when deranged demons steal his pet rabbit, Daisy.

As the Mini Slayer, you'll need to take on progressively more challenging enemies and levels as you climb your way to the top to save your beloved companion. If you plan on surviving the unrelenting hordes, you must level up your slayer with powerful skills, gears, and weapons.
Mighty DOOM promises explosive run-and-gun action, roguelike gameplay, and challenging bosses.
The game's animations resemble the cartoonish style of older mobile games.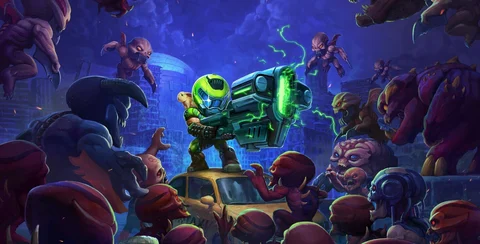 You can pre-register for Mighty DOOM at the official game website. Doing so will notify you of the game's release and allow you to claim a free in-game rewards pack. This pack includes two weapon skins, equipment keys, weapon keys, and crystals.
Mighty DOOM will launch in select countries on March 21.A wider release is set to take place shortly after that.
Stay up to date with the latest mobile gaming news: