BLACKPINK will be releasing their first-ever mobile game in mid-2023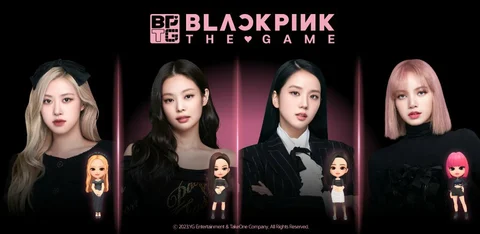 Who's ready to enter the hectic yet rewarding scene of the K-Pop world? Well, that's exactly what you'll be getting in BLACKPINK's newly-announced very-first mobile game, BLACKPINK the Game.

In it, you'll become BLACKPINK's producer and manage your own agency as you aim to climb to the very top of the music industry. Solve puzzles to create the perfect schedule so that their days run as smoothly as possible.
From the trailer itself, you can hope to play a variety of multiplayer mini-games that allows you to play with friends and other players throughout the world in real-time.
Upgrade each idol - be it Jennie, Jisoo, Lisa, or Rosé - with various training sessions in the vocal, dancing, or acting department. You'll also be able to customize any of the 3D-model idols with over 1,000 unique and fashionable outfits.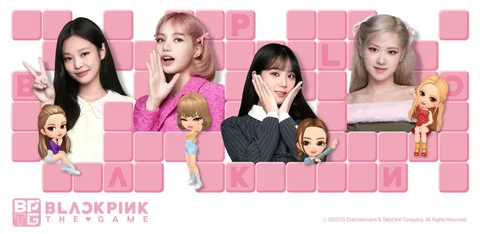 Earn exclusive photos and video cards of BLACKPINK the further you build your music agency empire.
The game will also boast a soundtrack consisting of new and original songs from the K-Pop superstars themselves. It's expected that they'll work in collaboration with the game's developers to produce more original content in the future.

[]
You can register for BLACKPINK THE GAME on Google Play & App Store Now!

BPTG
+ BLACKPINK THE GAME
+ Pre-register Now!
Google Play : https://t.co/CppwwjgQC3
App Store : https://t.co/oEbchlzoyF#BPTG #BLACKPINK #BLACKPINK_THE_GAME pic.twitter.com/EO59Tbx0yo

— BLACKPINK THE GAME (@BPTG_OFFICIAL) April 4, 2023
BLACKPINK the Game will be released as a free-to-play title in mid-2023. In the meantime, you can pre-register for it at the Google Play Store and Apple App Store. The game is garnering a significant following as it has already recorded over one million pre-registrations.
It's not the first time BLACKPINK has entered the mobile gaming sphere. They previously hosted an in-game concert in PUBG Mobile where they debuted a new single 'Ready For Love'
For more mobile gaming news, check out: