A Gem giveaway event will be held in Boom Beach: Frontlines! Here's when it's happening and how you can stand a chance to win them!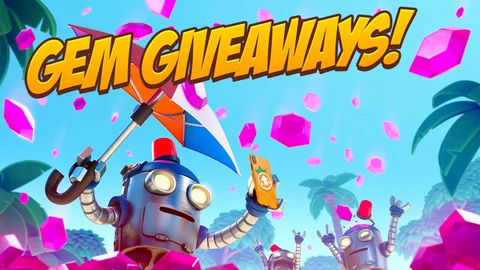 Space Ape Games is celebrating the soft release of Boom Beach: Frontlines in an additional nineteen countries by teaming up with content creators for a special Gem giveaway event.
Here is how it works and which creators are participating in the Gem Giveaway event.
How The Gem Giveaway Event Works
The Gem giveaway is a simple, limited-time event in Boom Beach: Frontlines. These are the rules about it:
The giveaway will run from August 5 until August 7, 2022.
Content creators will organize giveaways on their channels.
Only one reward can be claimed per player.
Allow some days for these rewards to be processed to your game account.
Participating Content Creators
Nine content creators will be participating in Boom Beach: Frontlines' Gem giveaway event. Only the creators mentioned in this list are hosting officially sanctioned giveaways.
These are:
There will be more in-game celebrations and events planned for the future. These will be posted on Boom Beach: Frontlines' Twitter, Facebook, and Discord.
Stay up to date with the latest Boom Beach: Frontlines news and guides: