The next Legends of Runterra expansion, called 'Domination', will be coming soon with Varus set to be one of the new champions. Here are the details.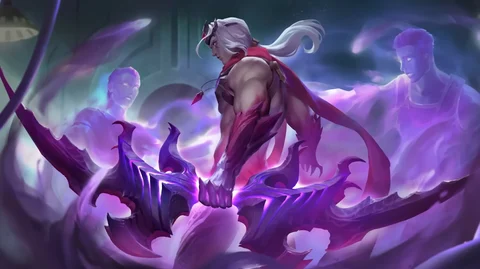 We'll be diving deeper into the Darkin Saga! Staying true to their end-of-the-year roadmap for Legends of Runeterra, Riot will be releasing a new expansion that will build upon the current episodic theme that delves into the classic League of Legends Darkin lore.
Titled 'Domination', the new expansion will be coming to Legends of Runeterra on October 12. One of the first new champions slated to be released with it is Varus. The deadly killer whose affinity for torture and delivering fatal blows with his bow will be one of many set to join the game soon.
Varus Teased As The First 'Domination' Champion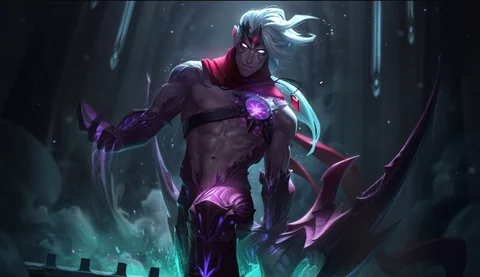 As one of the ancient Darkins, Varus was a no-brainer addition to Legends of Runeterra. He appears to be headlining the new expansion with other champions.
If he's like the previous headliner champion, Kayn, Varus will also be coming with his own entourage of followers. One of which could be an Avarosan archer.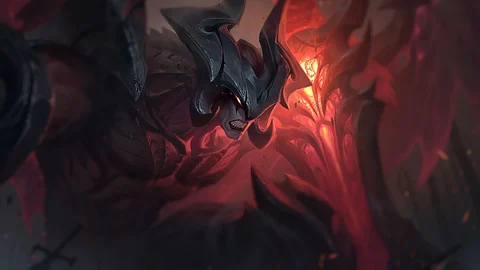 Varus will not be coming to the game alone. In the game's future roadmap, Riot mentioned that three new champions will be released in the new expansion. If you listened closely to the expansion announcement trailer, you might have heard the potential voice lines for Aatrox. He is also a member of the elite ancient Darkins who roams the battlefield with his Darkin Blade.
It is still unknown who the third and final champion will be. Besides these champions, there will be a variety of new PvE champions that will be released alongside an Arclight event in the expansion's release month of October.
With the release date set for October 12, we can expect more information regarding cards, spells, and champions coming in the new 'Domination' expansion soon.
Stay up to date with the latest Legends of Runeterra news and guides: