Want to be well-prepared for long-range battles? Check out this article and discover the best long-range weapons in PUBG Mobile.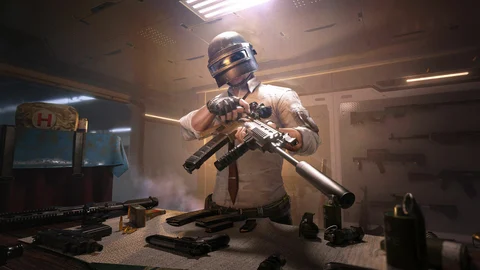 Long-distance engagements with enemies are common in PUBG Mobile - especially on large maps. Choosing the right weapon can often mean the difference between losing or getting that coveted Winner Winner Chicken Dinner.
So, if you want to be a bit more prepared for the next encounter with the enemy, check out our guide here. We'll show you the best long-range weapons in PUBG Mobile.
Moreover, we'll discuss the pros and cons of each firearm.
Best Long-Range Weapons In PUBG Mobile
Before discovering the best three long-range weapons in PUBG Mobile, note that this list is subjective. If you enjoy the game and keep a good K/D rate using other weapons, there is no reason to change your preference and switch to ones from this list.
The best long-range weapons in PUBG Mobile are the AWM, Mini-14, and M416. Here's why.
AWM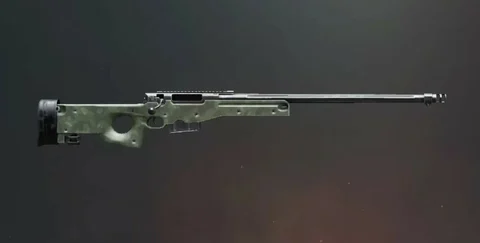 Almost every player has seen the crazy YouTube and TikTok reels from pro players that eliminate enemies with the AWM.
The AWM is the deadliest sniper rifle available in the game. It has become such a powerful pick that even players who love close-range fights enjoy using AWM.
There are three main reasons for this gun's superiority. The AWM has the highest damage per shot of any weapon in PUBG Mobile. The AWM can be equipped with a variety of scopes, including the 8x and 15x. Finally, the AWM has the best one-shot kill potential in the game.
Still, mastering the AWM requires precise aiming, understanding bullet trajectories, and in-depth knowledge of in-game mechanics. That's why this firearm might not be suitable for newcomers.
Mini-14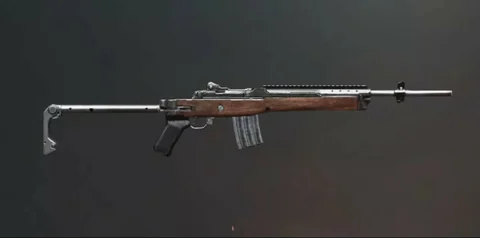 The Mini-14is the best friend of PUBG Mobile esports players. They choose it specifically for mid-game long-distance combat. This weapon is a semi-automatic sniper rifle that uses 5.56mm and is simple to use as it only requires three attachments: a scope, extended magazine, and muzzle. However, practice proves that 4x scope is sufficient for long-range combat.

Because of the low recoil, the Mini-14 is perfectly suitable for beginners. If you master strafing opponents at distances of up to 150 meters, you will become a deadly machine with the Mini-14.

M416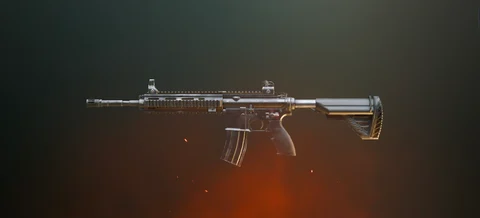 While it might be uncommon to see an assault weapon on top of long-range firearms, it works for PUBG Mobile. The M416may not have the highest damage or fastest fire rate, but its recoil control makes the difference in fights at long distances.
In addition, the M416 rifle can be outfitted with various attachments such as scopes, compensators, and vertical grips to improve its stability and accuracy when engaging targets from a distance.
For more PUBG Mobile guides, check out these articles:

This article contains affiliate links which are marked with [shopping symbol]. These links can provide a small commission for us under certain conditions. This never affects the products price for you.