In this guide, we will go over all the buffs and nerfs introduced in the latest set of Brawl Stars balance changes.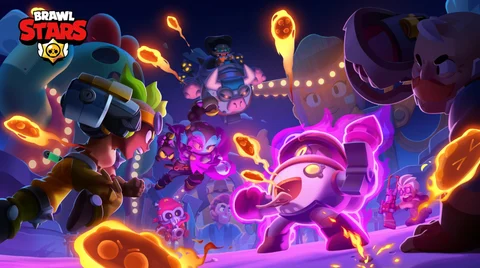 With the start of Season 20 looming in Brawl Stars, Supercell has decided to prepare for its arrival by releasing a fresh set of balance changes.
The upcoming season will be one of the biggest updates the game has ever seen. It will add two new brawlers (Pearl and Chuck), exciting skins, and the highly-anticipated Hypercharge ability.
As such monumental additions are being introduced to the game, it is fair that buffs and nerfs were applied to brawlers to accommodate them.
That said, here is everything you need to know about the recent Brawl Stars balance changes.
Brawl Stars Balance Changes (September 2023)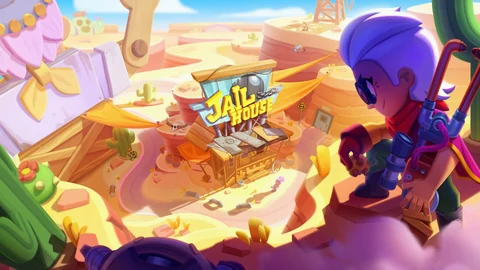 The September balance changes contain various buffs and nerfs that affect brawlers.
Bibi, Buster, Byron, Edgar, Fang, Hank, Leon, Mandy, Nani, Piper, Sandy, and Willow were buffed.
If you're looking for the best possible controller to use for Brawl Stars, we recommend using a Razer Kishi mobile game controller that will give you an edge over your opponents.
Meanwhile, only Bonnie, Crow, Squeak, Tara, and Tick were nerfed.
Here is an overview of the balance changes in September 2023:

Brawler
Balance Changes
Bibi

Base HP increased from 4,600 to 4,800

Bonnie

Main attack projectile speed decreased from 4,000 to 3,800

Buster

Base damage increased from 1,320 to 1,440
Base HP increased from 4,800 to 5,200

Byron

Shots to charge Super decreased from 4 to 3 shots

Crow

Extra Toxic (Star Power) enemy damage reduction decreased from 20% to 15%

Edgar

Base HP increased from 3,000 to 3,300

Fang

Super damage increased from 1,000 to 1,200
Slightly increased Super charge gained from Super

Hank

Base damage increased from 1,800 to 2,100
Base HP increased from 5,400 to 5,800

Leon

Base HP increased from 3,200 to 3,400

Mandy

Base damage increased from 1,200 to 1,300

Nani

Return to Sender (Gadget) duration decreased from 5 seconds to 2 seconds
Base damage increased from 700 to 800

Piper

Base damage increased from 1,520 max to 1,700 max
Homemade Recipe (Gadget) homing nerfed by 33%

Sandy

Shots required for Super charge decreased from 7 to 6

Squeak

Residue (Gadget) sight duration decreased from 10 seconds to 8 seconds
Chain Reaction (Star Power) bomb damage buff decreased from 20% to 15%

Tara

Base HP decreased from 3,200 to 3,100

Tick

Main attack reload speed increased by 4%

Willow

Base HP increased from 2,500 to 2,800
As Supercell usually releases balance changes to Brawl Stars every month, players can expect a new set of buffs and nerfs to be announced in October.
Though it is still quite early to predict what we could see in next month's balance changes, the most likely target is the Hypercharge ability.
As it will be fully launched in Season 20, we could see the Brawl Stars team work on ensuring that it is neither too overpowered nor underpowered.
For more Brawl Stars news and guides, you may be interested in:
This article contains affiliate links which are marked with [shopping symbol]. These links can provide a small commission for us under certain conditions. This never affects the products price for you.