The CandyLand update brings in several big changes and features to Brawl Stars.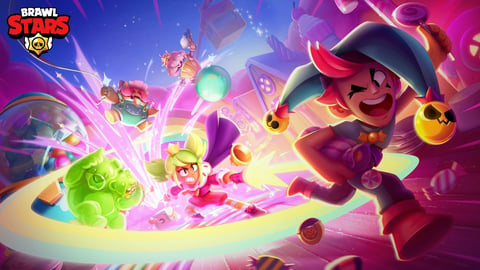 As promised a couple of months ago, Supercell has released a major game update for Brawl Stars. Called the "CandyLand" update, the big piece of news about it first broke when the devs revealed that a game-changing move was set to take place: Boxes were being removed from the game.
Little did we know that it could only snowball from there. The devs wanted to reduce the probabilities and randomness that many players face when playing Brawl Stars. So, they implemented several new features such as the Starr Road and Chromatic Shop to introduce more certainty and actionable goals.
In addition to these, there were new additions such as the Fame rank, new skins, brawlers, Gears, and currency changes.
There's a lot to unpack in the CandyLand update, so here's a breakdown of everything that came with it.
Brawl Stars CandyLand Update - New Brawlers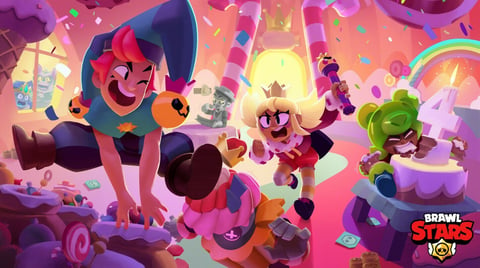 Three brawlers were introduced in the CandyLand update of Brawl Stars: Mandy, Chester, and Gray.
Mandy is a Chromatic brawler who will be available as a Brawl Pass reward in the January season of Brawl Stars. She's a damage-dealing sharpshooter and has the longest range in the game.
Chester is a Legendary brawler who is arguably one of the most unique brawlers the devs have released in a long time. His basic attacks follow a logic pattern while his Super is capable of providing different abilities each time, making him the first brawler in the game to do so.
Gray is a Mythic brawler that comes with a Super that allows him to create teleportation portals on the map. He can be unlocked by completing a Special Quest.
Check out the details of each of these brawlers below:
Brawl Stars CandyLand Update - Starr Road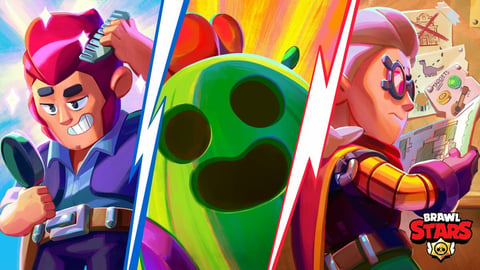 All Boxes were removed from Brawl Stars in the CandyLand update. Following this, the Starr Road was introduced as a replacement system.
It's essentially a reward track that allows you to unlock brawlers in Brawl Stars. It enables you to target specific brawlers you don't currently own in the game according to rarity. You can work to obtain these brawlers by collecting a new in-game currency called 'Credits.'
Brawl Stars CandyLand Update - Chromatic Shop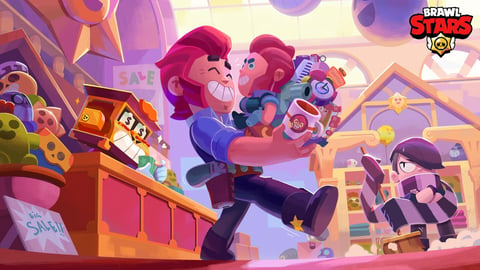 The Chromatic Shop is a new shop in Brawl Stars that allows you to specifically unlock Chromatic brawlers. You can purchase them with a new in-game currency called 'Chroma Credits.'
This shop is a great alternative for free-to-play players to get these brawlers without paying real money to get them in the Brawl Pass.
Brawl Stars CandyLand Update - Fame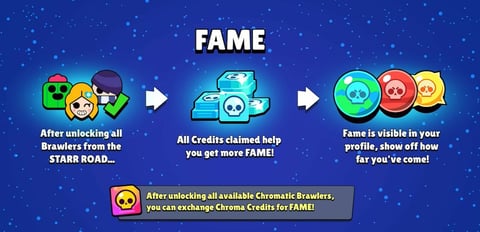 Fame is a new cosmetic to show other players how far you've progressed in Brawl Stars. It will be visible on your player profile and Home Screen.
How it works is simple. If you have unlocked all the brawlers in Brawl Stars, all the Credits you earn for the Starr Road will be added to your Fame rank. You can increase your rank by collecting more Credits or purchasing more Fame with Chroma Credits.
Brawl Stars CandyLand Update - Power Points Changes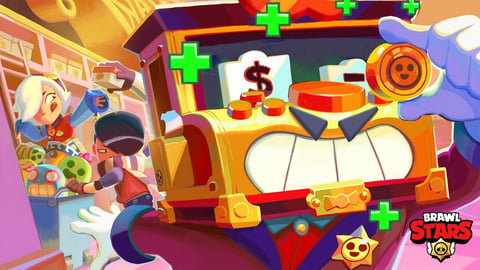 All brawler-specific Power Points and Wild Card Power Points have become a new currency called Power Points. It can be accumulated account-wide and each player can hold a max capacity of 4,000 Power Points.
Brawl Stars CandyLand Update - New Skins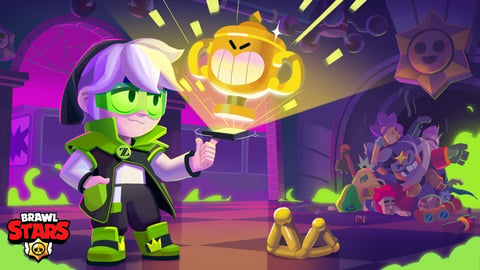 Twenty skins will arrive in Brawl Stars in the coming months. These include:
CandyLand skins: Magma Queen Andy, Gummybear Nita, Piñata Ash, Buzzette, Cupcake Darryl, Dark Chester, MC Mandy, Runaway Gray, Sam the Teddy, World Champion Gus, and Classic Shelly
Brawlidays Rerun skins: Gift Express Jacky, Sleigher Griff, Ho Ho Ho Bo, and Logmas Spike.
Dark Brawlidays skins: Frost Queen Amber, Krampus Ash, and Yeti Sam
Lunar Brawl 2023 skins: Baiku Eve and High Score Griff
You can check out all these skins below:
Brawl Stars CandyLand Update - New Gears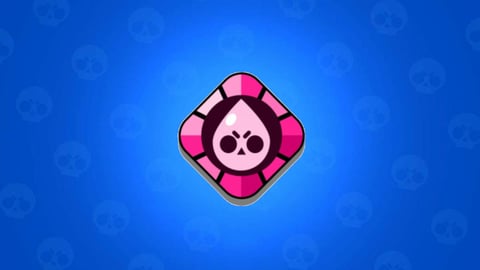 Four new Gears were introduced in the CandyLand update of Brawl Stars. They're all Mythic rarity.
Here's a look at them:
Enduring Toxins Gear: It increases the damage done by Crow's poison effects by 30%.
Exhausting Storm Gear: Enemies inside Sandy's Sandstorm Super deal 10% less damage.
Linger Smoke Gear: It increases Leon's Smoke Bomb Super duration by one second.
Sticky Spikes Gear: Spike's Stick Around! Super slows enemies 50% more effectively.
You can read more about these new Gears below:
Stay up to date with the latest Brawl Stars news and guides: