Supercell has released hints about the new theme and skins that are coming in Season 18 of Brawl Stars.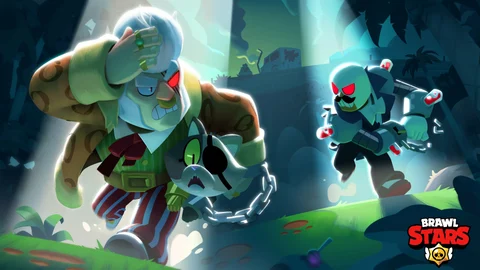 Season 17, Mystery at the Hub, is coming to a close in Brawl Stars and if you're like us, you're already looking forward to what the next season has in store.
We usually have to wait for a Brawl Talk before Supercell spills the beans on all the inbound changes. But, the devs have released a surprise post on Twitter with a single image and sentence stating "There are some small hints about the upcoming season in this post."
The #mysteryatthehub is coming to an end!

There are some small hints about the upcoming season in this post... let us know what's on your mind! pic.twitter.com/18XjU4mP5Y

— Brawl Stars (@BrawlStars) April 20, 2023
As you might have expected, the entire Brawl Stars community was set loose, looking out for every little hint in the picture possible. There are two standout hints so far.
The first one is Bull and El Primo, in their gang skins from Season 17, escaping into a forest-like area. Many players point to the idea this could mean that we're having a jungle theme for Season 18.
The second hint lies in the brawlers seen in the background. We see Nita's eyes (on the far left in the shadows), Bruce the Bear's footprints on the ground, Leon's lollipop (on the floor in the middle), and Spike (in the distance). This seems to indicate that they could be the brawlers receiving new skins in Season 18.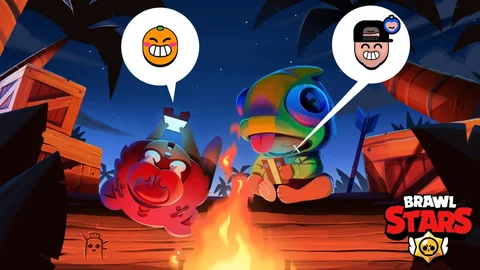 Besides potential cosmetics, some players believe that Nita and Leon's presence means that there could be an emphasis on the Shaman Tribe Trio (which also includes Bo). How that would come to play in the new season is still a mystery.
Regardless, if these hints are to be true, we could be in for an exciting season of Brawl Stars. Now, we'll have to wait for the release of the Brawl Talk to confirm our suspicions and release new details.

Stay up to date with the latest Brawl Stars news and guides: