A new Clan Capital League system has arrived in Clash of Clans.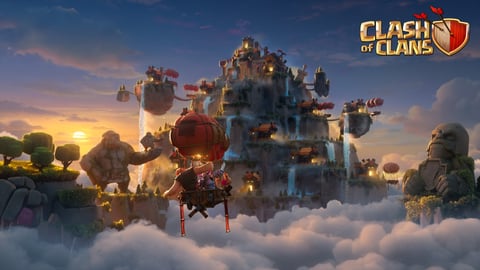 Supercell has added a new Clan Capital ranking system to Clash of Clans. Introduced in the December update, Clans will now be sorted into Leagues depending on their performance in Capital Raids.
This new system will add a competitive dimension to this previously casual game mode. Simply put, Clans can climb special Leagues after successful Raids. Your Clan's League won't affect the rewards you get from Raids, but you will be able to earn more Clan XP by staying in the higher Leagues.
Clan Capital Leagues are just another addition to Clash of Clans in the end-of-year update after the Graveyard Spell, Super Miner troop, clan capital defenses, and Inferno Dragon troop.
Clan Capital Leagues Are A New Ranking System In Clash Of Clans
Clans will now be able to earn Capital Trophies from Weekend Raids. Trophy counts are updated after the Raid event ends. Clans will receive a Raid summary that will also display their Trophy and League changes. The summary will be displayed on the Raid overview screen as well as in the Clan's chat channel.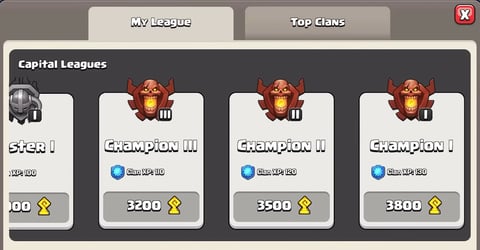 Clans will be assigned to a League based on their total Capital Trophies. Your Clan will earn Clan XP each week based on its current League level. A Clan's overall Trophy count is determined by 80% of their previous Trophy count plus 20% of new Trophies won. New Trophies are calculated based on the Clan's total loot, average loot per attack, and average loot per defense.
Capital Leaderboards will be accessible from the Capital map or when visiting a Clan Capital. You'll also be able to see the Top 200 global Leaderboard and Top 200 local Leaderboard based on your Clan's location.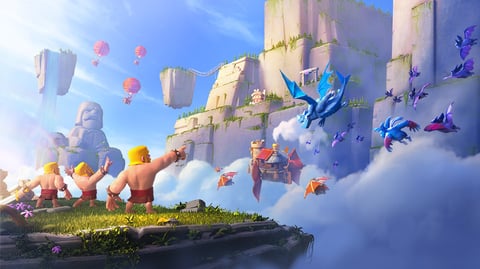 Besides these gameplay changes, there will be new cosmetic changes to your Clan profile. You will now be able to view your Clan Capital's League, Trophies, Hall level, and upgrade count.
Clans will now also be able to set different active and defensive layouts.
An upper limit for offensive Raid Medals was also implemented to prevent Clans from earning too many Medals when encountering layouts intentionally designed to be easy.
Stay up to date with the latest Clash of Clans news and guides: