Learn how to access the Crash Site's secret room in Call of Duty: Mobile Season 10.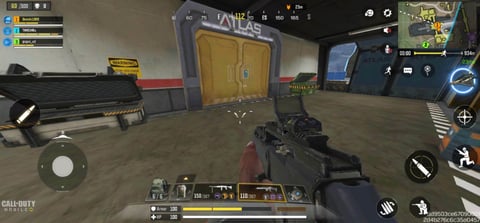 The release of Season 10 of Call of Duty: Mobile has heralded many changes to the game, not least in the game's Isolated battle royale map.
This map is being used for the new campaign mission and is the setting for a battle between two megacorporations, the UAC and Atlas.
Once you've played the campaign mission, you will find that there are three new POIs on Isolated, and one of those is the Crash Site, which contains the huge spaceship that you see being shot from the sky at the end of the campaign.
This Crash Site POI is a great landing spot, full of high-tier loot, especially if you manage to get inside the secret room.
To do that, you will need to find some clues that will give you a code for the door, and in this guide, we will show you how.
How To Unlock The Secret Room At the Crash Site POI
To unlock the secret room, you must work out the three-digit code. These numbers can be learned from clues found around the Crash Site POI, which come in the form of a tablet-like device.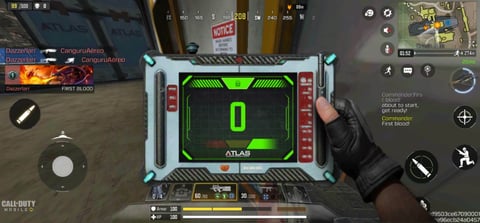 You will also need to take heed of the color given to the number, as this determines the order the numbers should be entered at the door.
We have been inside the secret room a number of times, and the secret room code has been different every time. The clues have also been found at different locations, though all in roughly the same area.
The best bet for finding the clues is to land on the highest point of the Crash Site POI, where you will be greeted with a cake celebrating COD: Mobile's third birthday. There is a hole in the roof, head down there and search around the spaceship control one. Almost every time we've tried, we've found a clue here.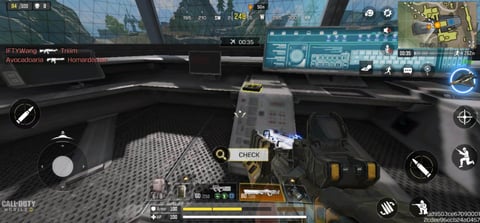 Interact with the clue to reveal it.
To find the other clues, the best bet is to head to the room on the same floor as the control room and have a look around. We've found two clues in the same match before. Then down the ramp and check the corridor there. This corridor is also where the secret room is (the large orange door).
Once you have found all three clues, head to the secret room door and interact with it to bring up the control panel. Check the colors at the top of the control panel, and match that to the three-digit number you are about to enter.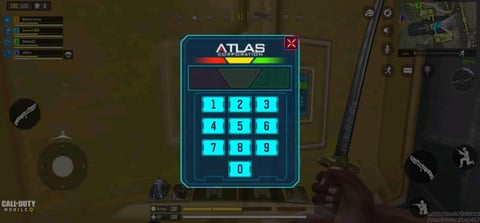 If you are successful, the door will open, and you will be greeted with bundles of high-tier loot, including a legendary weapon like the Tempest or Warmachine.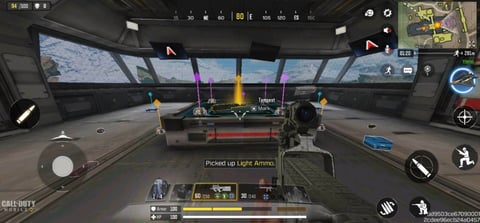 Now fully geared up, you get to work fighting for the UAC or Atlas in Season 10's new themed event.
For more COD: Mobile news and guides, check out: