The latest operator skill is a fearsome laser; here is how to unlock the Ballista EM3 in Call of Duty: Mobile Season 10.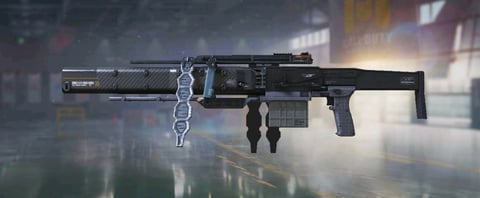 With the release of Season 10 of Call of Duty: Mobile, we have two new offensive weapons. One of those is the LAPA submachine gun, the other is an operator skill that goes by the name of Ballista EM3.
First seen in Call of Duty: Advanced Warfare, the Ballista EM3 is essentially a high-powered laser that can shoot through surfaces, such as walls and doors, and down opponents in one shot.
To help you with nailing those wall bangs, when using the Ballista EM3, you can actually see the outline of players on the other team.
You can see it in action in this video made for the Chinese localization of the game, which has been helpfully translated by the team at LeakersOnDuty.
Upcoming Operator Skill "Ballista" gameplay by CN CoDM

English Subtitles Have Been Added By The LOD Team For Easier Understanding.#callofdutymobile #codm #codmobile pic.twitter.com/ichc33e98g

— Leakers On Duty (@LeakersOnDuty) November 7, 2022
But before you can use it, you will need to unlock it, and below we show you how.
How To Unlock The Ballista EM3 In COD: Mobile Season 10
Fortunately - considering how powerful the Ballista EM3 appears to be - this new operator skill can be unlocked by anyone and all without spending any real-world money.
That is because the Ballista EM3 is part of the free track of the Season 10 battle pass and will be in your arsenal when you level that up to tier 14.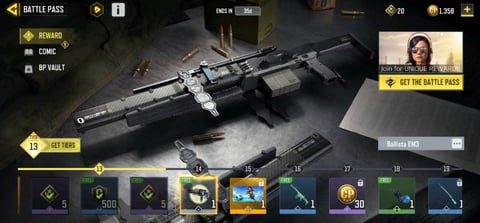 If you aren't spending cash, unlocking it will take a fair bit of grinding, and we suggest you make sure you are doing your daily challenges for that battle pass XP boost.
If you are willing to put down some money, then the quickest way to unlock the Ballista EM3 is by purchasing the Battle Pass Bundle, which costs 1280 CP (approx. USD 12) and unlocks the first 12 tiers instantly.
And in good news, the start of a double COD Points event means purchasing the required CP for the battle pass - and anything else you might fancy - is cheaper than it usually is.
For more COD: Mobile news and guides, check out: