With the release of Season 10, players can get double the usual amount of COD Points in Call of Duty: Mobile.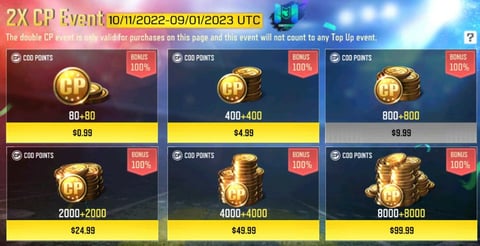 Call of Duty: Mobile Season 10: World Class has arrived, introducing soccer stars Lionel Messi, Paul Pogba, and Neymar Jr. to an already content-filled season that marks the game's three-year anniversary.
We've said it before, but there are tonnes to do here with a brand new battle pass to grind, the start of Ranked Series 5, and three new POIs coming to the Isolated battle royale map.
Season 10 is also packed with cosmetics, both free and paid for. Out of those football stars, Paul Pogba takes his place in the Season 10 battle pass, while Messi and Neymar Jr. are set to appear in their own lucky draws. There is also the very first mythic operator skin, as well as the fact you can now purchase some of the game's old battle passes.
Needless to say, if you want to make the most of all this, you are going to need a serious amount of COD Points (CP) - and fortunately, with the release of Season 10, a 2X CP event has begun.
Get Double The COD Points
Double COD Points events are pretty rare - and if you regularly purchase premium cosmetics in COD: Mobile, you'd be silly not to take advantage.
The current 2X CP event started shortly after the release of Season 10: World Class on November 10 and is set to run until January 9, 2023.
Accessing the event is done from the main lobby screen, with an icon displaying COD Points with '200% CP' written over it.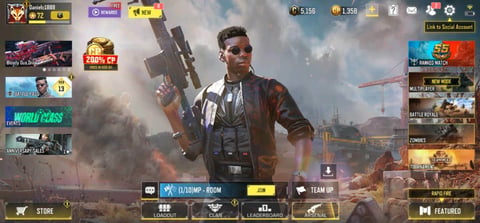 The way it works is simple. You literally get double the CP you usually would at the price point you are purchasing at. For example, 400 CP would usually set you back USD 5, but that same purchase will now net you 800 CP.
Each of the set bundles can only be purchased once. However, purchasing one doesn't mean you can't purchase the others, so if you opt to pick up the 800 CP bundle now, you can still go back and get the 400 later.
So whether you are looking to pick up the new battle pass or try your hand at nabbing Messi in his lucky draw, you'd be a fool not to take advantage of this current offer.
And remember, it is available until January 9, and you can purchase more than one bundle, so keep it in mind for the future too.
For more COD: Mobile news and guides, check out: