Shipment 1944 returns to Call of Duty: Mobile in Season 11: Ultimate Frontier.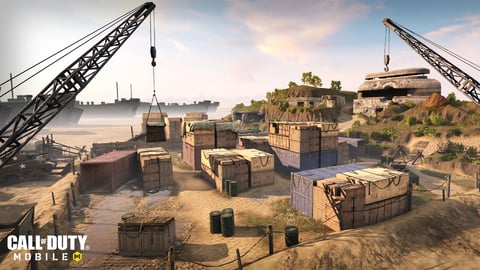 A map not seen since March 2021 is about to make its return to Call of Duty: Mobile, with Shipment 1944 set to return to the game with the release of Season 11: Ultimate Frontier.
The map has been in various Call of Duty titles, having made its debut back in 2007 with Call of Duty 4: Modern Warfare. The 1944 version debuted in 2019's Call of Duty: WWII, and was introduced into COD: Mobile in August 2020.
That version was replaced with a port of the one seen in 2020's Modern Warfare, which has remained in the game since.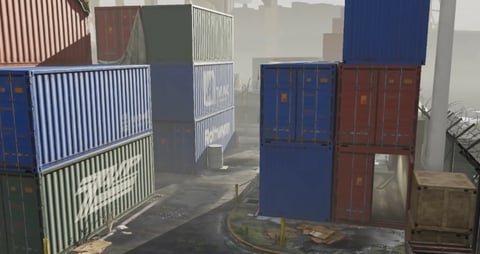 The map is partly so popular because of its small size - the smallest the franchise has ever seen, making it ideal for leveling up weapons and unlocking killstreaks because of the short matches and constant action it offers.
While the map layout stays largely the same between Shipment and Shipment 1944, there are key differences.
In Shipment 1944, players can't climb the containers and all of them are wallbangable. The sightlines are also shorter, meaning the action is more frantic.
Shipment 1944 isn't the only "new" map in Season 11, with a bigger version of Crossroads Strike, simply called Crossroads, making its debut, alongside the new Ground War 2.0 game mode.
The Season 11 update is now available to download ahead of its official launch on December 14.
For more COD: Mobile news and guides, check out: