The devs have teased three new cards that will be coming to Marvel Snap soon.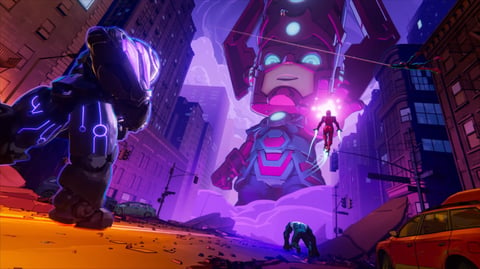 The Silver Surfer isn't the only card coming to Marvel Snap in the Power Cosmic season. Right after the new season rolled in, we were treated to news that the devs have plans to release three previously unannounced cards to Marvel Snap throughout December.
This wasn't exactly breaking news to some players, as the devs had revealed in the December developer update that they had several cards they intended on releasing in the coming months. It was expected for them to arrive next year, so this is a nice surprise.
We know you're excited to check out these brand-new cards, so let's dive into them.
Three New Cards Are Coming To Marvel Snap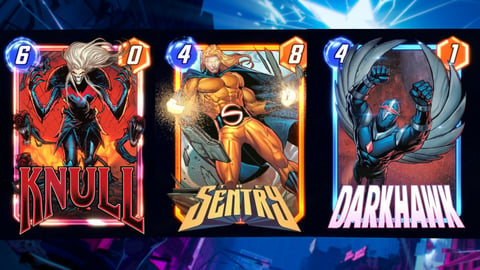 The three new cards are Knull, the Sentry, and Darkhawk. They're all series five cards and can be unlocked on the Collection Level track and at the Token Shop. As we mentioned earlier, they'll be joining Marvel Snap later in December.
You can find more details about these cards and their expected release date in the table below:
| | | |
| --- | --- | --- |
| Card | Description | Release Date |
| Knull | 6-cost 0-Power card with the card text 'Ongoing: Has the combined Power of all cards destroyed this game.' | December 13 |
| The Sentry | 4-cost 8-Power card with the card text 'Cannot be played at the right location. On Reveal: add a -8 Power Void to the right location.' | December 20 |
| Darkhawk | 4-cost 1-Power card with the card text 'Ongoing: +2 Power for each card in your opponent's deck.' | December 20 |
Stay up to date with the latest Marvel Snap news and guides: