Chester is a powerful damage-dealing brawler with a unique set of Supers, Gadgets, Star Powers, and more. Here's a complete guide on how you can use him in Brawl Stars.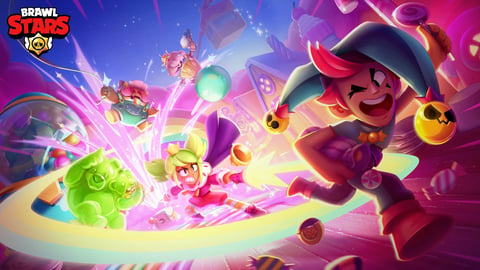 Chester is a Legendary brawler who was introduced in the CandyLand update of Brawl Stars. With a keen eye for pranking other brawlers, it's apt that his abilities are equally chaotic and unpredictable. Chester is one of the first brawlers in the game to have a randomized set of Supers. Compared to other brawlers, you will always get a different Super each time you charge it up.

As a damage dealer, his Gadgets and Star Powers are uniquely suited to aiding Chester in delivering consistent damage. It also allows him to tame his random Super slightly.
Chester is mainly a team player as he relies on his allies to perform well in games - but that isn't to say that he isn't capable of handling his own. Because of this, he's an incredibly reliable pick in game modes such as Bounty, Showdown, Heist, and Gem Grab.
Let's go over everything you need to know about Chester.
How To Unlock Chester In Brawl Stars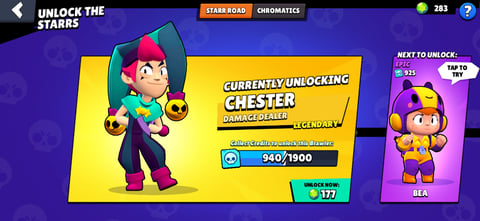 You can unlock Chester on the Starr Road. As he's a Legendary brawler, he will only be available to unlock in the Legendary step. You can either collect Credits to unlock Chester or purchase him with Gems.

Chester Basic Attack - Cap And Bells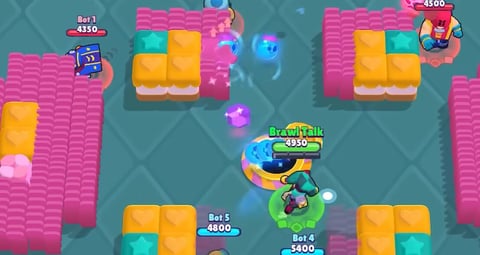 Chester's basic attack is unique as it follows a pattern. The first shot will always shoot one bell, the second shot is two bells spread in a cone, and the third shot is three bells spread out in a wider cone.
Here's a breakdown of Chester's basic attack damage stats per level:
| | |
| --- | --- |
| Level | Damage |
| 1 | 640 |
| 2 | 672 |
| 3 | 704 |
| 4 | 736 |
| 5 | 768 |
| 6 | 800 |
| 7 | 832 |
| 8 | 864 |
| 9 | 896 |
| 10 | 928 |
| 11 | 960 |
Chester Super - Jack In The Box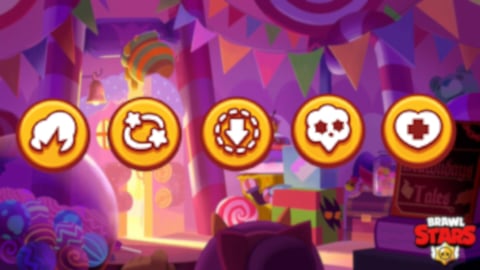 Chester will have a random Super each time he charges it up. There are five possible Super types in his arsenal. It won't be revealed which type Chester is getting until the Super is fully charged.
These are all the Super types in detail:
Candy Popper: Chester will throw an explosive candy that will deal damage upon landing, deliver knockback damage to enemies, and destroy any obstacles in its radius.
Jawbreaker: Chester will throw a glove candy in a straight line that will damage and stun any enemy it hits for one second.
Pop Rocks: Chester will create a circle of pop rocks around him. Enemies caught in this circle will be slowed and take damage. It will last ten seconds.
Salmiakki: Chester will spray his basic attack in a medium-ranged cone shape. Enemies hit by this Super will take poison damage over seven seconds.
Strong Mint: Chester will heal for three seconds.
Chester Gadgets - Spicy Dice And Candy Beans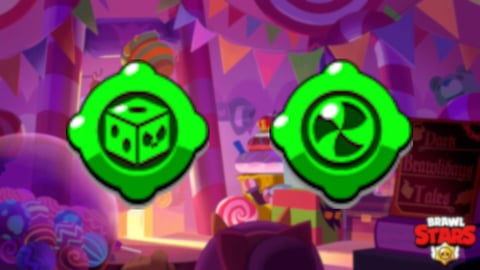 Chester has two Gadgets: Spicy Dice and Candy Beans.
Here is a breakdown of Chester's Gadgets:
Spicy Dice: Upon activation, Chester's next Super will change from the one he had currently charged up.
Candy Beans: Upon activation, Chester will gain a random temporary buff for five seconds. This can either be damage, healing, reload, or speed buff.
Chester Star Powers - Bell 'O' Mania And Sneak Peek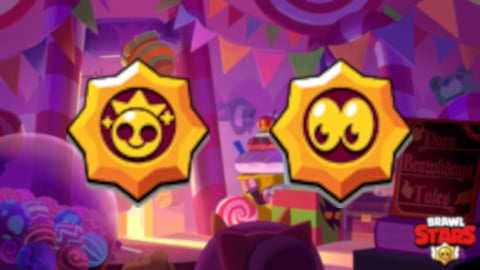 Chester has two Star Powers: Bell 'O' Mania And Sneak Peek.
Here is a breakdown of Chester's Star Powers:
Bell 'O' Mania: Chester will gain a fourth ammo bar. For his fourth bar attack, he will shoot four bells spread out in a wider cone than his third attack.
Sneak Peek: Chester's Super icon will show which type of Super he is charging up.
Chester Stats - HP, Reload Speed, Range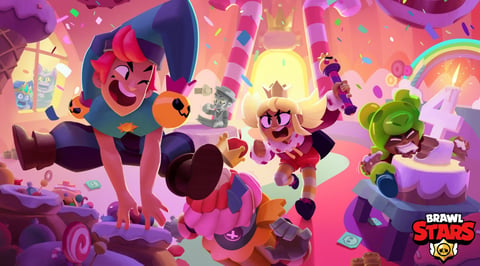 Chester is a medium-range brawler who has a reload speed of 1.9 seconds. Besides this, he has average HP across all levels.
Here's a look at Chester's HP per level:
| | |
| --- | --- |
| Level | HP |
| 1 | 3,500 |
| 2 | 3,675 |
| 3 | 3,850 |
| 4 | 4,025 |
| 5 | 4,200 |
| 6 | 4,375 |
| 7 | 4,550 |
| 8 | 4,725 |
| 9 | 4,900 |
| 10 | 5,075 |
| 11 | 5,250 |
Stay up to date with the latest Brawl Stars guides: