We will dive into everything you need to know about Cordelius in Brawl Stars, including his abilities, Gadgets, Star Powers, and more.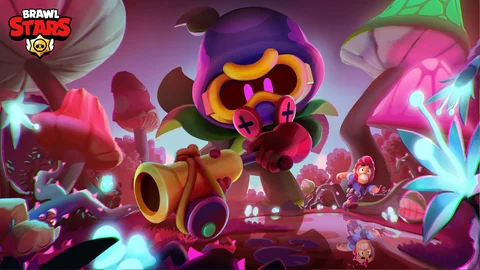 Cordelius is a Chromatic brawler that was added to Brawl Stars in Season 19 alongside Doug. He is a powerful character who uses his close-combat attacking prowess to eliminate opponents with ease.
He possesses a skill set that is perfect for those looking for a potent pick for game modes such as Solo Showdown and Knockout. His Gadgets and Star Powers only supplement his wide range of abilities.
If you are looking to level up your understanding of Cordelius and better utilize him, then here is a complete guide on everything you need to know about him in Brawl Stars.
How To Get Cordelius In Brawl Stars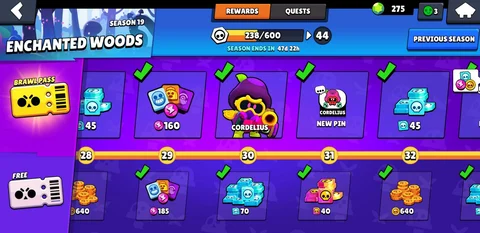 You can get Cordelius in Brawl Stars by purchasing the Season 19 Brawl Pass. He will be available as a Tier 30 reward.
Alternatively, you can get Cordelius at the Chromatic Shop after Season 19 ends. It will cost 1,250 Chroma Credits or 349 Gems.
Cordelius' Main Attack & Super
Cordelius is an Assassin brawler. This means that he can deal large bursts of damage which is ideal for players who like to ambush their enemies. He has low HP, so bear that in mind when entering battles.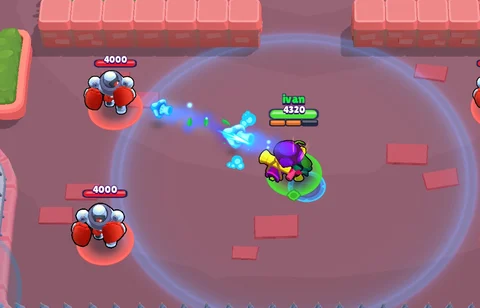 Cordelius' main attack will fire two short-range rapid-moving mushroom projectiles that deal a significant amount of damage. Cordelius compensates for this low range by being a fast-paced brawler.
With Cordelius' super, he launches a projectile in a straight line. If it hits an enemy, he transports himself and the opponent to an alternate reality where it is just the two of them. In this reality, Cordelius gets a speed and reload speed buff. Meanwhile, his opponents cannot use their Supers or Gadgets, but can still run and attack.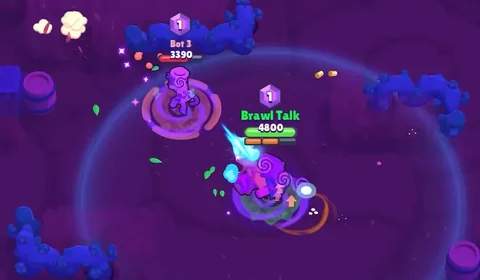 Both brawlers will stay in this reality for a small period of time or until one defeats the other. During this period, no other brawlers can deal damage or interfere with the two brawlers stuck in this other dimension.
Cordelius' Super can be charged by being next to opponents - similar to Buzz.
Overview Of Cordelius' Gadgets & Star Powers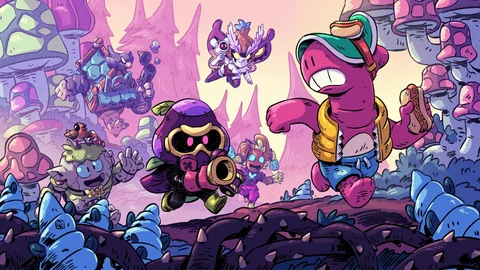 Like other brawlers, Cordelius has two Gadgets and two Star Powers.
Here is an overview of Cordelius' Gadgets:
Replanting: Upon activation, Coredlius will jump forward in the direction he is facing. This allows him to leap over obstacles, water, and walls.
Poison Mushroom: Upon activation, Coredlius' next main attack will shoot a poison mushroom that disables an affected enemy from attacking for 1.5 seconds.
Similarly, here is an overview of Cordelius' Star Powers:
Comboshrooms: Increases the damage from the second projectile in Cordelius' main attack by 30% if both projectiles hit the same target.

Mushroom Kingdom: Three mushrooms will spawn in random locations in the Shadow Realm after Cordelius uses his Super. It will heal Cordelius for 730 health when he picks them up, but damages the enemy for the same amount if they pick up the mushroom.

For more Brawl Stars guides, check out:
This article contains affiliate links which are marked with [shopping symbol]. These links can provide a small commission for us under certain conditions. This never affects the products price for you.