We'll show you all the details you need to know about Brawl Stars Season 19, including the new brawlers, Starr Drops, skins, and other changes.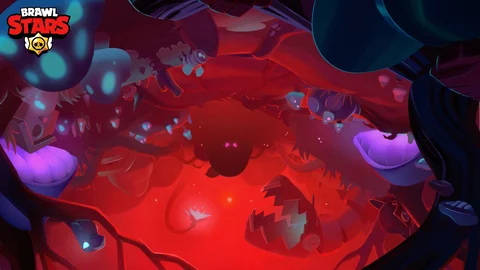 We'll be shedding our jungle roots from Season 18 of Brawl Stars and moving into the next update, Season 19. It's set in the Enchanted Woods and promises to be a dark and mysterious place full of unseen and hidden creatures.
In the upcoming season, new changes, features, and faces will be added to the game. The two new brawlers, Cordelius and Doug, are set to switch up the meta with their novel abilities and Supers.
Besides this, we'll be getting a new daily reward system known as Starr Drops and a variety of cosmetics.
Here's everything you need to know about Brawl Stars Season 19.
When Will Season 19 Be Released In Brawl Stars?
Season 19 will begin in Brawl Stars on July 3. It will come swiftly after the conclusion of Season 18.
If you're looking to get Brawl Stars merch, then we recommend getting a collective mini-figurine of your favorite brawler.
Brawl Stars' Newest Brawlers Are Cordelius And Doug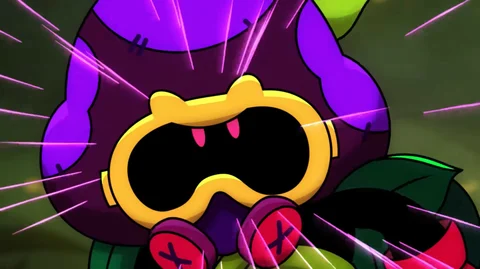 Cordelius and Doug are two newbrawlers that will be coming to Brawl Stars in Season 19.
Coredelius is a Chromatic brawler who uses his toxic and gardening abilities to his advantage. You can get him in Season 19's Brawl Pass.
Doug is a new brawler who is a member of the Velocirapids Water Park trio (where he's only the second brawler besides Buzz). You can get Doug at the Starr Road when he is released in early August.
You can read more about their abilities below:
Daily Reward System Called 'Starr Drops' Will Be Added To Brawl Stars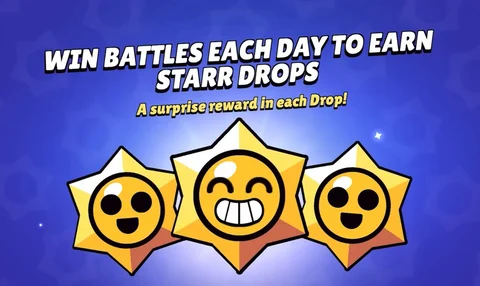 Starr Drops will be added to Brawl Stars as a new daily reward system. You can get three Starr Drops every day by getting a certain amount of wins in any game mode.
Opening them will reward you with items such as Bling, Brawlers, Coins, Credits, Gadgets, Pins (exclusive Pins available), Player Icons, Power Points, Skins, Sprays, Star Powers, and Token Doublers.
All Skins Coming To Brawl Stars In Season 19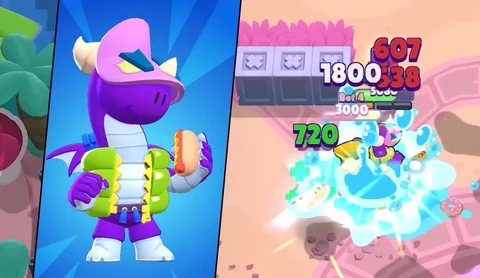 17 new skins will be added to Brawl Stars in Season 19:
Spore-Mind Cordelius
Poison Cap Cordelius
Draco Doug
Haunted House 8-Bit
Stone Troll Lou
Wood Spirit Chester
Dark Fairy Janet
Megalodon
Sunken Chest Griff
Cursed Pirate Bibi
Kraken Surge
Dark Tide Carl
Stara
Smuggler Penny
Phoenix Crow
Unicorn Bonnie
Foot Bonnie
All in all, they're a healthy mix of new skins centered on the season's new theme of the Enchanted Woods, Cursed Pirates, skin remodels, and more.
More Changes Coming To Brawl Stars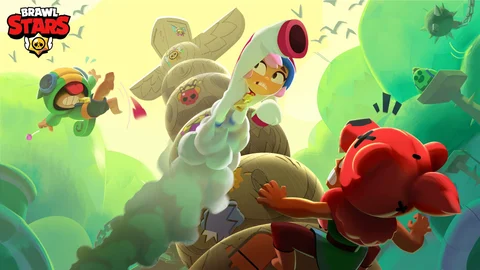 Besides these heavy-hitting changes, a few others will be introduced to Brawl Stars in the new season:
Payload will return as a game mode. Now you can attack and move the cart.
Takedown and Wipeout will also return as game modes with the same gameplay rules.
More options will be offered on how you can complete Quests.
Players can now progress on the Brawl Pass Quests even if they do not have the season's Brawl Pass.
Besides this, a whole list of balance changes was released at the start of the season which targeted the Gadgets and Star Powers of certain brawlers. Maisie was buffed while Hank was nerfed.
For more Brawl Stars news and guides, check out:
This article contains affiliate links which are marked with [shopping symbol]. These links can provide a small commission for us under certain conditions. This never affects the products price for you.