Here's an overview of all the new troops, upgrades, balance changes, and more that was introduced to Clash of Clans during the June 2023 update.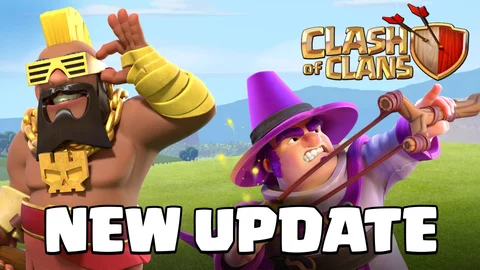 The latest Clash of Clans update has just landed in the game and if we're being honest, there's a lot to unpack. From new troops, to a whole list of upgrade levels, and sweeping balance changes, you'll be able to find at least one new feature in every aspect of the game.
Despite the game undergoing the recent builder base 2.0 rework, this latest update still proves to be one of the best updates in Clash of Clans to date. It has made significant improvements to the Home Village gameplay experience and sets up the game as a whole for future updates.
That being said, let's unpack everything that was released to Clash of Clans during the June 2023 update.
Clash Of Clans June 2023 Update - Apprentice Warden Troop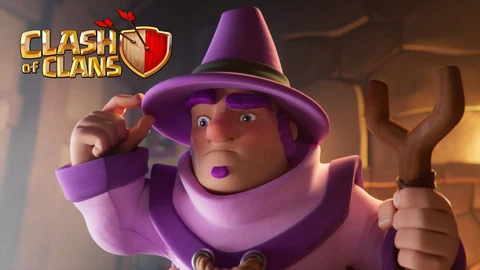 The Apprentice Warden is a new ranged Dark Elixir troop that shoots magical damage from a distance with a slingshot.
He's essentially a mini version of the Grand Warden. However, he cannot fly, so he is a ground troop and does not have an Air Mode. Despite this, he can still jump over walls and possesses the Life Aura passive that will buff the HP of all ground troops.
Learn more about the upgrade stats and how you can unlock the Apprentice Warden below:
Clash Of Clans June 2023 Update - Super Hog Rider Troop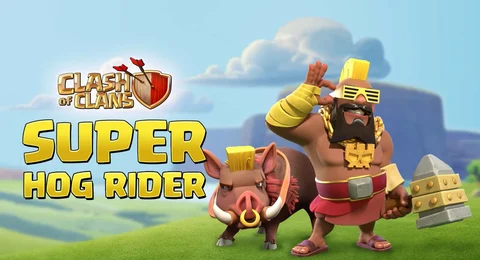 The Hog Rider has received a new Super Troop variant known as the Super Hog Rider. Simply put, he has a higher HP and deals more DPS.
But, it's more than just that. Once the Super Hog Rider is destroyed, it will split into two troops: the Hog and the Rider. These two will become individual units that will continue fighting in the battle. The Hog can jump over walls and target defenses. Meanwhile, the Rider will attack the nearest enemy building.
You can check out the stats and upgrade costs of the Super Hog Rider below:
Clash Of Clans June 2023 Update - Pet Potion & Builder Star Jar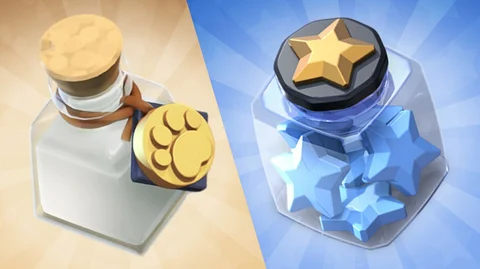 Two new magic items were added to Clash of Clans: the Pet Potion and Builder Star Jar.
The Pet Potion will boost the upgrade speed of Pets in the Pet House by 24 times for one hour. Meanwhile, the Builder Star Jar will instantly skip the cooldown on your Builder Base Star Bonus.
Clash Of Clans June 2023 Update - New Upgrade Levels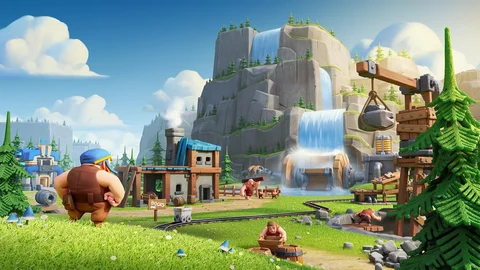 The update didn't disappoint as it also introduced new upgrade levels. This includes new heights for troops, super troops, buildings, traps, siege machines, heroes, and pets.
Check out a full list of the new upgrade levels below:
Clash Of Clans June 2023 Update - Balance Changes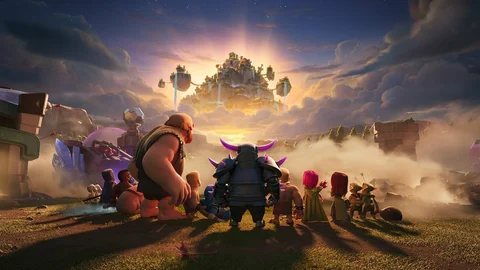 A brand new list of balance changes was implemented. This includes:
Clash Of Clans June 2023 Update - Changes To Super Troops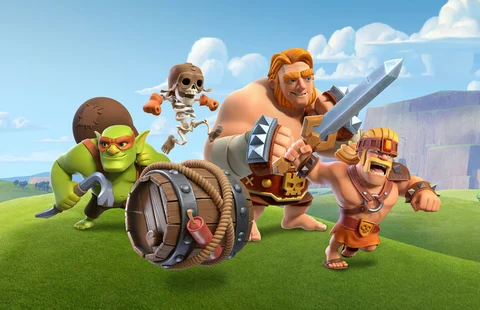 The ability to cancel any active Super Troops has been added to Clash of Clans in the new update. This means that if you have a Super Troop active, there is now a 'Cance' button that you can use to deactivate a Super Troop.
Bear in mind that after canceling an active Super Toop, you will not receive a refund on any Dark Elixir or Super Potions used.
If you want to learn more about the update in video form, then you should watch the update video below:
For more Clash of Clans news and guides, check out:
This article contains affiliate links which are marked with [shopping symbol]. These links can provide a small commission for us under certain conditions. This never affects the products price for you.