Supercell has revealed their plans to start developing their first game for PC.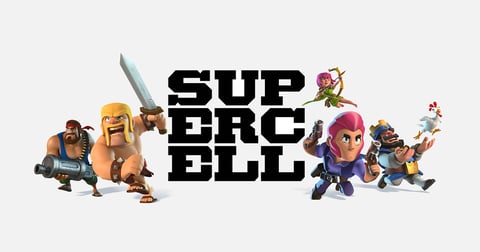 Everyone knows Supercell as the Finnish game giant responsible for developing massive mobile titles such as Clash of Clans, Brawl Stars, Clash Royale, and many more. While they've maintained their focus strictly on the small screen of handheld devices, they've recently announced a project that will see them develop their first-ever PC game.
It was first hinted at in an announcement from late 2021. What sparked it was their desire "to craft something different as well as something that stands the test of time."
Since that announcement, things have been radio silent. However, it appears that the project is starting to set in motion as they announced that they had created a new PC-exclusive game studio called Channel37. It will be based in North America and work to develop "games you might not expect from Supercell."
Jaakko Harlas, the Investments lead at Supercell, applauded this creation and stated:
We are super excited to back up such an experienced and creative team. We believe that the best teams make the best games, and Channel37 fits that description."
The premise of Supercell's PC game is yet to be revealed. It's unclear if they will continue to expand into their 'Clash' universe or venture into a brand new one as certain rumors suggest. Despite that, there is still much anticipation as the developers have consistently produced entertaining and engaging games.
However, there is also an air of uncertainty surrounding this ambitious project. This is largely due to Supercell's recent string of game closures. In 2022 alone, it ceased the development of a number of its mobile titles, such as Clash Quest and Everdale. Boom Beach: Frontlines, a game set in Supercell's Boom Beach universe, was also shut down in early 2023.

Stay up to date with the latest mobile gaming news: