Here is where you can find the letters to complete the new COD: Mobile three-year anniversary event.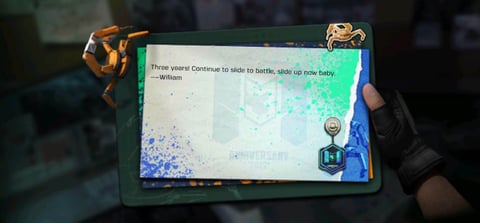 With the release of Call of Duty: Mobile Season 10, there is plenty of new additions to the game, which has not only introduced three of soccer's biggest stars to the game but is also celebrating three years since its release.
While most of the attention will be taken up by the UAC vs. Atlas event - which pitches the playerbase against each other in a battle of the megacorporations - there is also a rather light-hearted event that recognizes the game's players, content creators, and history in the shape of Letters.
Letters tasks players with finding letters in the game's Isolated map. These letters are dotted with references to the game's characters, previous events, and its most famous content creators and esport stars.
Collecting them also puts you in the line for a series of third-year anniversary rewards. But where do you find these letters, and how can you speed up this process? This guide will explain all.
Where to Find COD: Mobile's Letters
Finding the letters isn't difficult - unless you don't where to look.
The letters can be found by shooting the new three-legged robots you see wandering around the map. Once you shoot them, they will raise a white flag and drop a letter, go over to pick it up, and read it.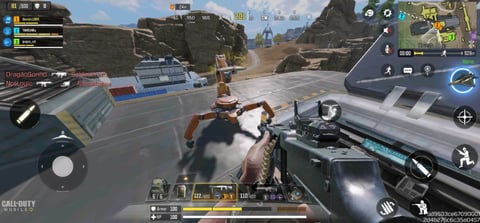 Once you've read it, you will find it unlocked in the Letters event tab, and it may also include a reward.
The best place to find these robots is at the new POIs on the Isolated battle royale map, especially the Crash Site and Military Research Institute.
You can also destroy the same robots in a different match, and get a different letter, so don't be worried about having to scour the map for new robots. Just keep landing in the same spot, shooting them, and getting a letter.
What Are The Rewards?
The rewards for the Letters event are all tied to the three-year anniversary. You don't need to find all the letters to earn the rewards, as it appears you get rewards at random.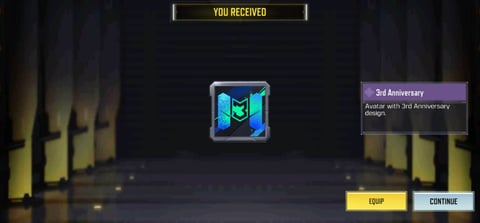 The rewards are:
3rd Anniversary - Avatar
3rd Anniversary - Charm
3rd Anniversary - Frame
3rd Anniversary - Calling Card
3rd Anniversary - Spray
You have til the end of Season 10 to collect these letters, which is expected to finish on December 15, so you have plenty of time to complete this without too much trouble.
For more COD: Mobile news and guides, check out: