A look at some of the most anticipated mobile games in 2023.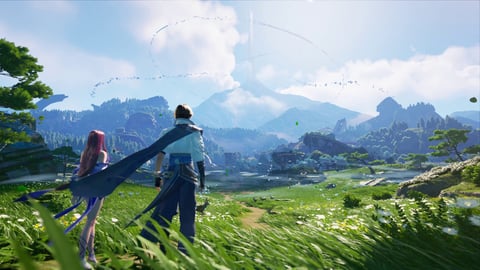 It has been a blockbuster year for mobile gaming, with new high-powered devices pushing the graphical fidelity of games and an increasing number of publishers bringing their AAA IPs to the platform.
This year we saw the release of Apex Legends Mobile, Diablo Immortal, and Marvel Snap. At the same time, we also got tastes of soon-to-be-released games, with Rogue Company: Elite, Omega Strikers, and Call of Duty: Warzone Mobile all getting widely available beta tests or soft launches. These games aren't the stripped-down ports mobile gamers used to receive but fully-fledged titles with all the bells and whistles.
And with more gamers than ever realizing they can play their favorite games on the go, 2023 looks like the year that mobile gaming will no longer be considered a sidebar to what is happening on PC and consoles.
That said, we are looking at four of the games we are most excited to see in 2023, in what we believe is the year of the mobile.

Assassin's Creed: Codename Jade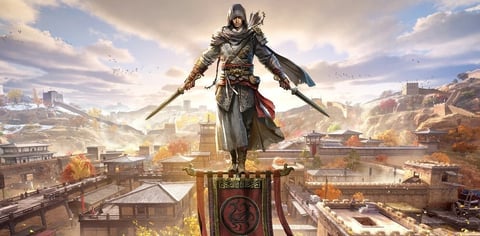 Revealed in September at the Assassin's Creed Ubisoft Forward showcase, Assassin's Creed: Codename Jade is an attempt to bring the large open-world gameplay seen in the mainline games to mobile.
Set in 215 BC China, the game features fully customizable player characters and the ability to parkour over the Great Wall of China. The short engine tech demo released during the showcase also revealed a hugely detailed world, one which would have been impossible on mobile devices even a couple of years ago.
The game recently had its first closed beta, with leaked footage revealing a few of the opening missions, the character creation system, and sections of the open world. It was still clearly early in development, with a few notable bugs and no voice lines, but the basis of a great game is already there.
We expect this game to get its global release in 2023, but we could be waiting a while yet. The first closed beta ran for a week and was only available on iOS, so there are a few hurdles to jump before we will all be able to explore Ancient China - but it already looks worth the wait.
Expected release date: Q3/4 2023
Call of Duty: Warzone Mobile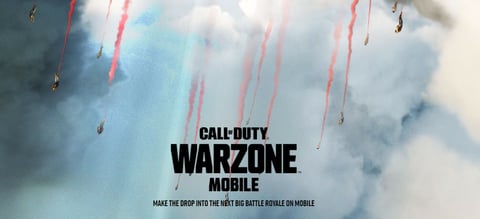 There is probably no more hyped mobile game in the world than Call of Duty: Warzone Mobile. The pre-registration campaign has already topped 25 million players, and that was before iOS gamers were even given the opportunity to express their interest.
Bringing the Warzone gameplay - and the iconic Verdansk - to mobile is just a small part of why so many can't wait to get their hands on this one.
Like the mainline game, 120 real-player lobbies are promised - a new benchmark for mobile gaming. Conventional multiplayer modes and maps are already available; the game also offers cross-progression with Warzone 2.0 / Modern Warfare II, including with those game's exhaustive Gunsmith feature, which allows you to customize the game's large arsenal of weapons.
Soft-launched and currently only available in Australia, there are good reasons to believe that we will all have our hands on it by May 2023. Expect it to be a game-changer.
Expected release date: Q2 2023
Honor Of Kings: World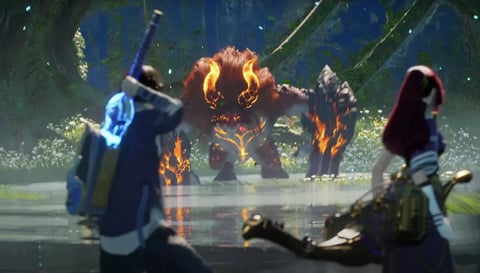 It's a big year for the Honor Of Kings IP, with the hugely popular MOBA set to get a global release in 2023, having previously only been available as Arena of Valor outside of China.
But it is not the MOBA that has excited us most, but a recently revealed spin-off called Honor of Kings: World.
Honor of Kings World is a gorgeous-looking open-world action RPG, and while concrete details are few and far between, it certainly looks like it is set to capitalize on the gacha game craze currently typified by HoyoVerse's Genshin Impact.
Watching the reveal trailer is probably the best way to understand why we are so excited about this one. Players will tackle huge Monster Hunter-like monsters using a variety of weapons and skills. The game's movement mechanics also look interesting, with the character in the trailer able to traverse the world using a sort of magical umbrella.
No official word on the release date for this one yet, but we expect to see it in the latter half of 2023.
Expected release date: Q3/4 2022
Omega Strikers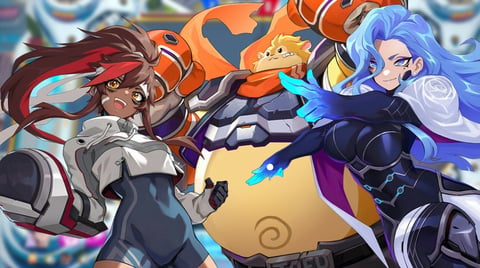 Developed by a cohort of ex-Riot employees, Omega Strikers landed with a big splash when it was released on PC in open beta in September of this year.
The game could be best described as a hockey title with hero shooter elements, featuring a colorful cast of characters, all with unique abilities.
The game is simple at its core, played 3v3; the aim of the Omega Strikers is to score more on your opponents, with the complexity coming in from the team composition and tactics.
And while the game's PC player count dwindled to what it once was, the plans for the title continue unabated. A huge cash injection from investors was used to expand the development team, with the game now expected to hit mobile devices in February 2023 after a limited-time open beta held in December.
A release is also expected on consoles, with the developers then planning to add new characters, game modes, and competitive features to a title that promises to be the first genuinely cross-platform esport.
Release date: February 2023
But There's More...
Of course, this is just a small collection of the mobile games we are excited about in 2023, but there are many more.
Riot Games' Valorant will likely launch at some point over the year, Rogue Company: Elite is bringing Hi-Rez Studios' competitive shooter to the platform, and Ubisoft are betting big with mobile games, with Rainbow Six Mobile and The Division Resurgence joining Assassin's Creed on the small screen.
2023 is set to be a massive year for mobile gaming, and we can't wait for it.
For more mobile gaming news and guides, check out: