You can expect a variety of new buffs, nerfs, and adjustments to be released in the Wild Rift patch 4.3 balance changes. Here is everything you need to know about it.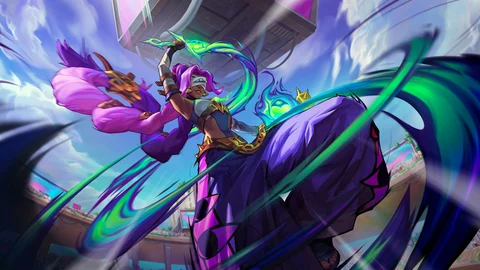 Wild Rift patch 4.3 will be introducing a variety of new content to the game. From new champions, exciting skins, the start of Ranked Season 10, and more, this update falls nothing short of incredible.
As customary whenever a patch is released, a new set of balance changes will be implemented to the game. Buffs, nerfs, and adjustments are all expected to be included when the new patch launches on July 19, 2023.
Riot has released a preview of what's to come in patch 4.3. Keep in mind that Annie and Janna will be reworked and runes will get a major overhaul. The exact details of these changes are yet to be revealed.
Read on to get all the details about the Wild Rift patch 4.3 balance changes.

Wild Rift Patch 4.3 Balance Changes - Buffs, Nerfs & Adjustments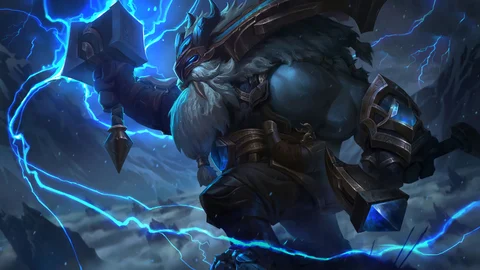 Various champions and items will receive balance changes in patch 4.3.
Admittedly, most of these are much-needed adjustments to items and gameplay mechanics. Ornn and Soraka are the only two champions included in this list. Altogether, you can expect the meta to experience a significant shift after these changes are implemented.
Are you looking to upgrade your audio experience when playing Wild Rift? We recommend using a good pair of wireless headphones such as the JBL Tune 510BT.
Here's a look at the patch 4.3 balance changes:
Champion / Item
Balance Change
Ornn

Living Forge additional health, armor, and magic resistance will be decreased from 11/19/27/35% → 7/14/21/28%.
Bellows Breath Brittle will be adjusted from 7 - 21% maximum health → 5 - 24% maximum health.

Soraka

Starcall [NEW] cooldown will be reduced when it hits enemy champions.
Astral Infusion cooldown will be increased from 5/4/3/2 seconds → 6/5/4/3 seconds.
[NEW]: When healing allies, any over-healing will be transferred as a shield.
[REMOVED]: When casting Astral Infusion, you will sacrifice a portion of your own health.
[REMOVED]: Ally gains Rejuvenation from Soraka.

Duskblade of Draktharr

[NEW] The first basic attack against an enemy champion causes 20 - 125 bonus physical damage and slows enemies by 99% for 0.25 seconds. Cooldown will be refreshed when an enemy has been taken down.
[REMOVED]: Being unseen for 1 second causes your next basic attack against a champion to deal 20 - 125 bonus physical damage and slows them by 99% for 0.25 seconds. The buff lasts for 5 seconds if you are in the view of one enemy, and ranged attacks do not slow enemies.

Support Items

Accelerates the upgrading speed of the quest items and gives the advanced support items a sustained growing effect.

Boots and Enchantments

Make adjustments to all of the boots and their build paths and prices to ensure that they are providing enough support during the earlier fights.

Nexus Shield

The end time of the Nexus shield mechanism will be decreased from 18 minutes → 16 minutes.

Scryer's Blooms

Fixed directions of base Scryer's Blooms, attack from any angle will only make them grant vision of a corresponding jungle.
Scryer's Blooms will immediately die when attacked by the enemy, without any vision effect.
Expanded the vision of Scryer's Blooms on its tail part thus they could grant vision of dragon's pits.

Font of Life

Team heal will be decreased from 6% maximum health + 30% ability power → 3% maximum health + 15% ability power.
Self-heal will be decreased from 2% maximum health + 10% ability power → 1% maximum health + 5% ability power.
For more Wild Rift news and guides, check out:
This article contains affiliate links which are marked with [shopping symbol]. These links can provide a small commission for us under certain conditions. This never affects the products price for you.