Wild Rift patch 4.3 promises to be a massive game update. We'll go over everything coming in it including new champions, skins, gameplay changes, and more.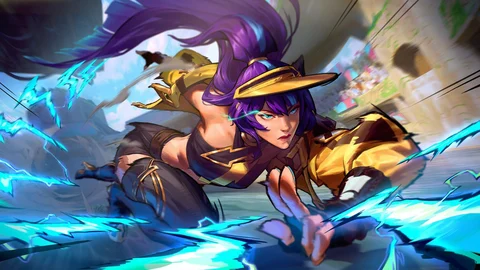 Riot will be releasing a huge new update to Wild Rift soon in the form of patch 4.3. As usual, players will be treated to a variety of new champions, skins, gameplay adjustments, items, and more.
Titled "Fighting Spirit", this patch promises to introduce changes that will create better opportunities for players to fight back during any match.
With many players considering patch 4.2 to be one of the best updates in Wild Rift to date, we believe that the new changes coming in patch 4.3 will be able to meet many players' heightened expectations.
Here's a complete look at everything coming in Wild Rift patch 4.3.
Wild Rift Patch 4.3 - Release Date
Wild Rift patch 4.3 will be released on July 19, 2023. This new patch will also see the beginning of Ranked Season 10 and Wild Pass Season 14.
Looking to have a better audio experience when playing Wild Rift? We recommend using a good pair of wireless headphones.
Wild Rift Patch 4.3 - New Champions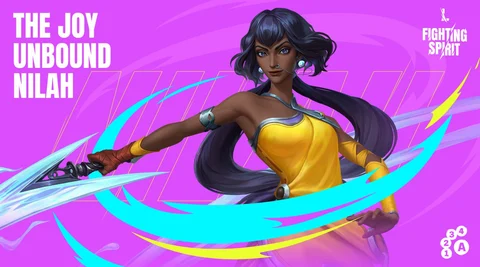 Nilah, Hecarim, and Vladimir are three new champions that will be coming in Wild Rift patch 4.3.
Nilah is a short-range marksman whose damage-dealing abilities and buffs make her a great champion for the dragon lane. Vladimir is a solo-lane champion who's the perfect pick for players looking for superior crowd-control skills. Hecarim is a jungle champion who can initiate team fights with their fast, high-damage abilities.
You can learn more about each champion's respective abilities below:
Wild Rift Patch 4.3 - Champion Reworks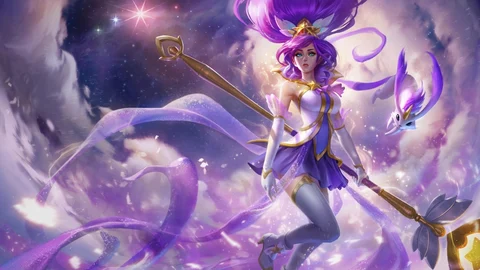 Janna and Annie will be reworked in patch 4.3.
With Janna, Riot aims to make her abilities perform more consistently as the double tap to release Howling Gale can be "finicky" and her ultimate can often be accidentally canceled.
Annie will be reworked to make her a more powerful, competitive pick. According to the devs, this means focusing on changes specifically targeting her interactions - especially those with Tibbers.

Wild Rift Patch 4.3 - New Skins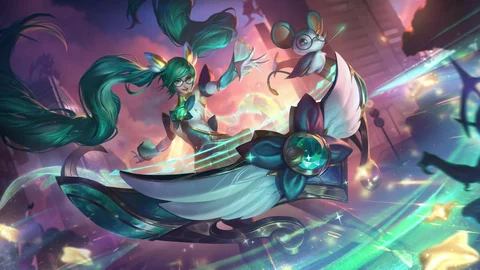 28 new skins will be added to Wild Rift in patch 4.3. These include novel additions to the Soul Fighter, Star Guardian, Mecha, Pulsefire, and Stargazer skin lines.
Besides this, cosmetics such as borders, emotes, and icons will be released throughout the patch.
Wild Rift Patch 4.3 - Gameplay Adjustments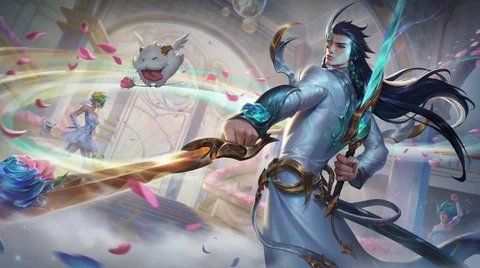 Besides these major additions or changes to Wild Rift, there will be an assortment of gameplay adjustments that aim to improve the overall health of the meta and introduce exciting new strategies.
Here's a look at all of the new gameplay adjustments in patch 4.3.
Runes will be overhauled to include eleven new runes and adjustments to existing ones.
Keystones will no longer be bound to specific rune paths. This will allow players to explore various rune combinations.
Vision changes that will clear up the fog of war.
Scryer's Blooms will now reveal a fixed location and a bonus area at the end of their range.
When an inner turret goes down, a Poro will spawn in a nearby jungle. This will offer teams control of a jungle even after losing a structure early.
Several support items will be reworked.
New boot enchants will be introduced in addition to changes to existing ones.
A new comeback mechanic will be added to Wild Rift which allows losing teams to receive bonus rewards for destroying enemy structures.
The details of these changes have been revealed in the Wild Rift patch 4.3 balance changes.
For more Wild Rift guides, check out:
This article contains affiliate links which are marked with [shopping symbol]. These links can provide a small commission for us under certain conditions. This never affects the products price for you.