The Slash Royale event will allow you to save gold on all card upgrades when it returns to Clash Royale for a limited time in June.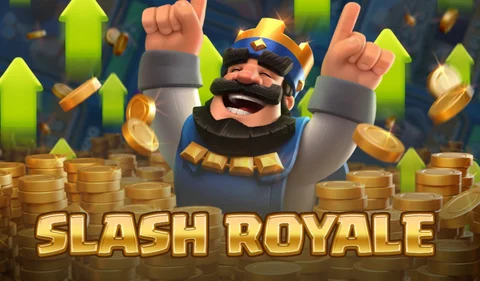 In preparation for the massive June update where Card Level 15 and Card Evolution are coming to Clash Royale, Supercell will be bringing back the fan-favorite 'Slash Royale' event to the game. It will be available between June 5 - 18.
If you're unfamiliar with this event, the rules are simple. During its availability in the game, all card gold upgrade costs will be 50% off.
The event was seen two years ago when it was first introduced to the game in 2021.
This time, it's not a spontaneous event. Rather, it's meant to prepare players for the upcoming Card Level 15.
Level 15 is coming to Clash Royale. pic.twitter.com/3adZXr1Z96

— Clash Royale (@ClashRoyale) May 26, 2023
Card Level 15 is set to be the hardest card level to reach in the history of Clash Royale. Described by the devs as 'Elite Level' (the new name for max card level), you'll need Elite Wild Cards to make it to this coveted level.
Naturally, with such a challenging threshold, the devs will be offering players at least two weeks with reduced upgrade costs to catch up on card upgrades.
For more Clash Royale news and guides, check out: