Riot has the first Legends of Runeterra Variety Set planned for release in early March.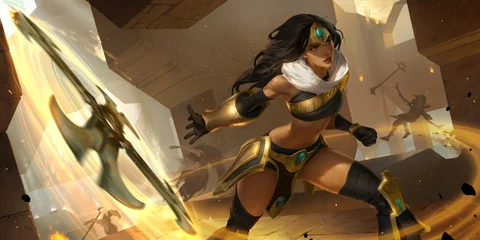 As promised in the 2023 Roadmap, Legends of Runeterra will get new content every month. Riot reasons this is meant to keep the game fresh in between expansions.
In February, we saw the arrival of the first live balance update - patch 4.1. Customary to any patch such as this, a whole list of buffs and nerfs was introduced. Besides this, two new cards were added to the game: Soul Cleave and Castigate.
Following this live balance patch will be Legends of Runeterra's first-ever Variety Set. Needless to say, we haven't seen an update like this before. The devs have stated that they will either focus on reworking an old champion or introducing new cards to the game.
We're keeping things fresh and interesting this year with Live Balance Patches! Game Designer, Jonathan Moormann, is giving us the deets on this new approach in this latest Dev Short. pic.twitter.com/2If6x3tNQj

— Legends of Runeterra (@PlayRuneterra) January 30, 2023
The first Variety Set will be released on March 1.
Riot has mentioned these types of updates will usually be released before a major expansion. Given that Legends of Runeterra will have new content every month, we'll most likely see the devs release a new expansion in April.
Stay up to date with the latest Legends of Runeterra news: